Oct 28 2014


Charley's Mom
Tripawds is a user-supported community. Thank you for your support!
HAPPY 4 YEAR AMPUVERSARY CHARLEY!!!   YIPPEE!!!  YAY!!!  WOO HOO!!!  HIP "HOP" HOORAY!!!
Today is Charley's 4 Year Ampuversary!  I can't believe that it has been almost a year (11/8/13) since his metastatic OS tumor was removed.  I am so proud of Charley for being the OS Warrior that he is and has been for over 4 years!  I'm so proud of his courage, strength, and resiliency! I'm blessed to have been given an additional 1,461 precious days with Charley since his amputation!  I'm in awe of the lessons that Charley has taught me along this journey.  I pray that he has many many more years of lessons to teach me.  I pray that his mission here on earth consists of many more years of inspiring others with hope as they start or continue on their osteosarcoma journey.  Charley is definitely loving life and living with cancer, not dying of cancer.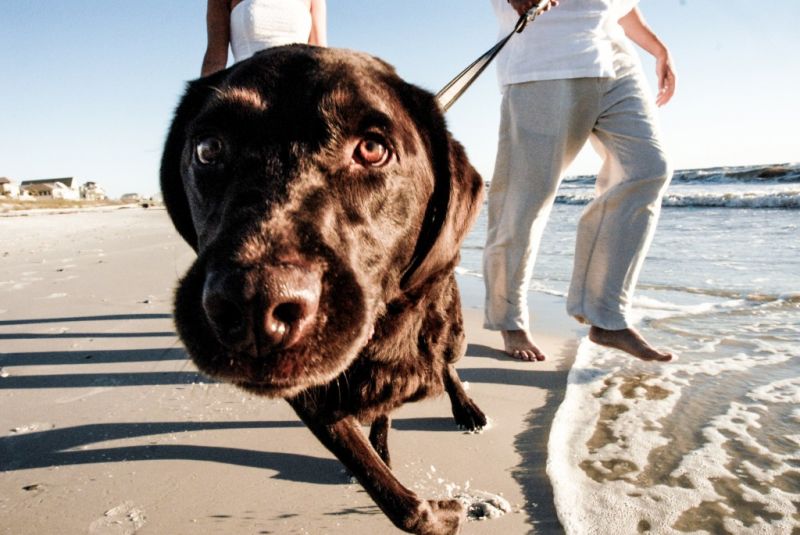 As I promised Charley last year when we found out that his cancer returned, we took him to the beach a few weeks ago to celebrate his huge milestone.  My parents, Joe, Charley and I drove down to Cape San Blas in Port St. Joe, FL to spend a week enjoying the powder white sand and blue green waters of the Gulf of Mexico.  We rented a beach cottage directly on the beach and Charley LOVED every minute of it!  The beach at Cape San Blas is completely dog friendly, as are a few restaurants, if anyone is dreaming of a beach getaway!  We had a photographer take our pictures on the beach and they turned out beautiful!
Charley, you are loved more than you will ever know.  You are my hero, my cancer warrior, my love, my Charley…. ♥ ♥ ♥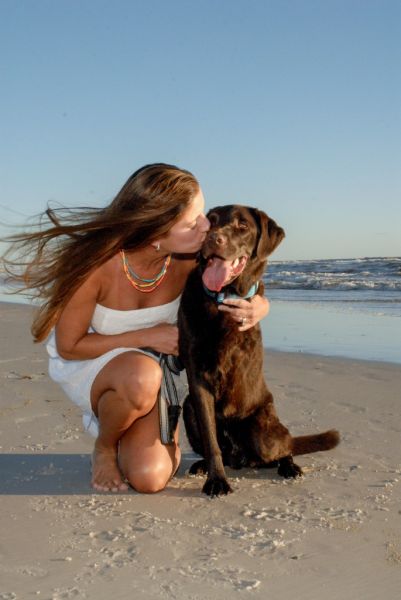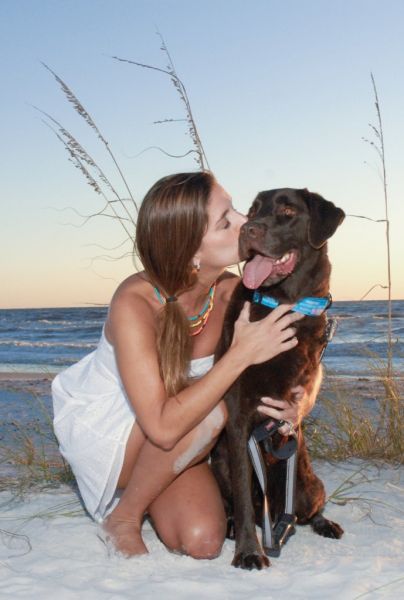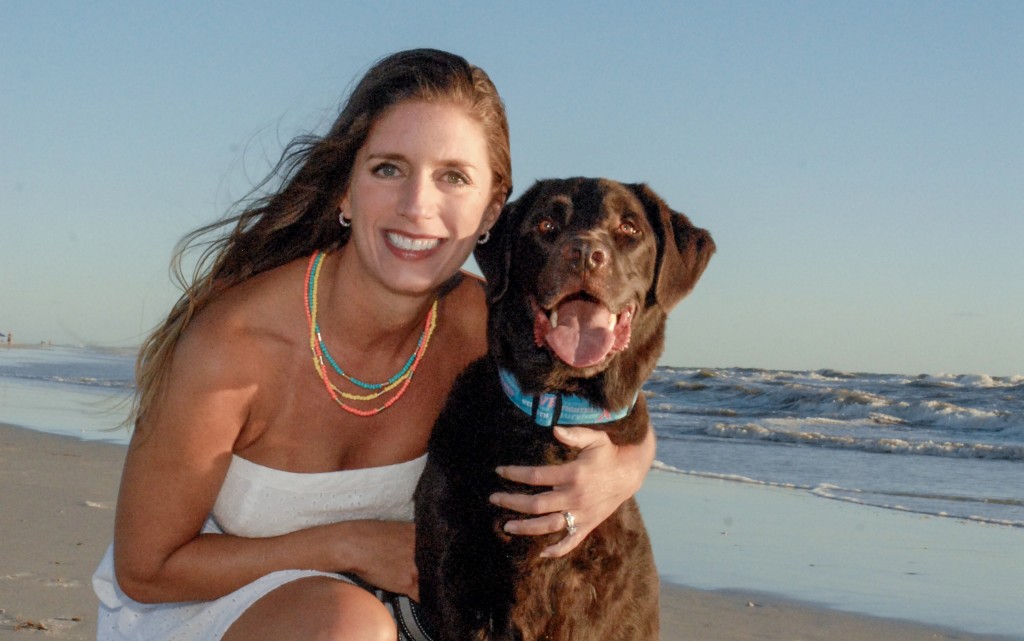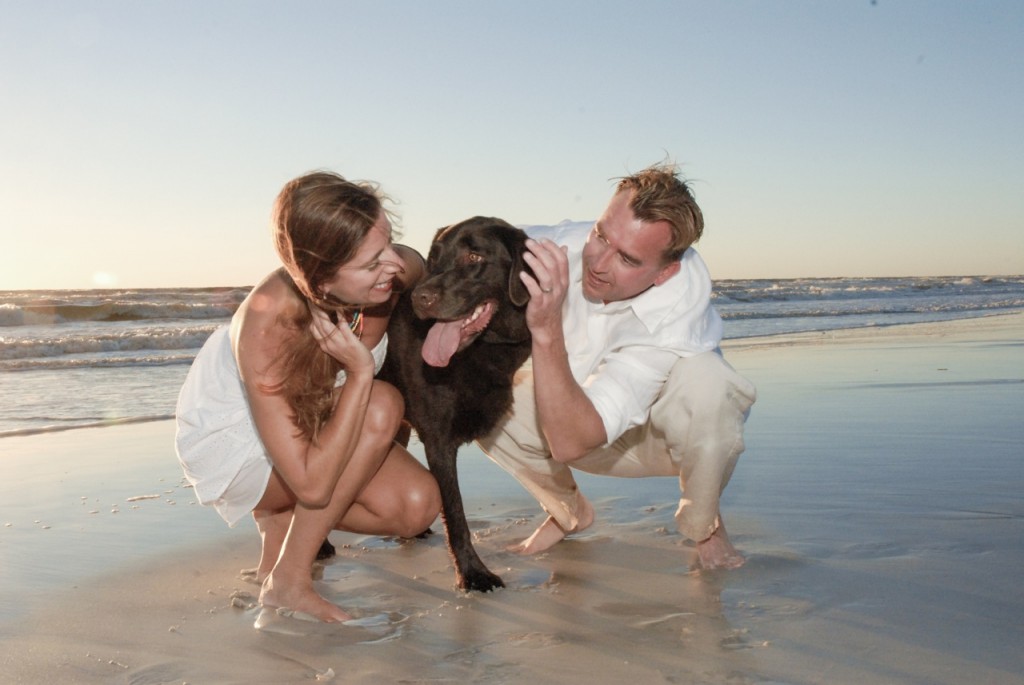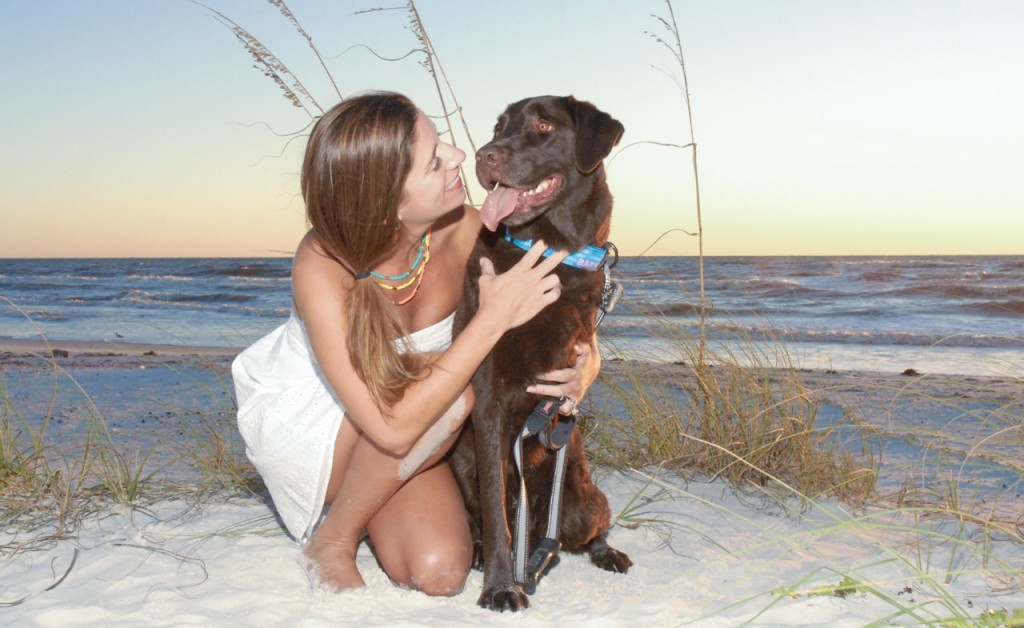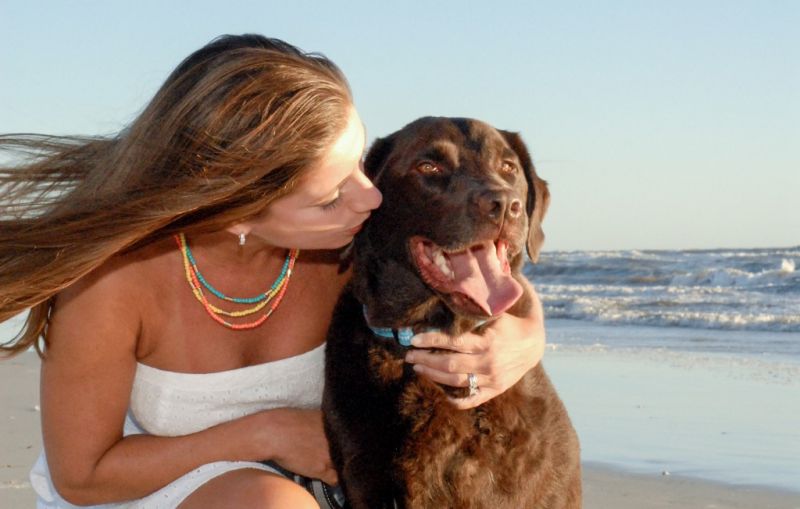 I'll post again soon with some pictures and videos of Charley swimming in the ocean since this post is long enough with all of the family pictures.
Sending lots of positive thoughts and prayers to all of you and your furry babies!
Thank you for all of your prayers, positive thoughts, hugs, and kisses.  It is greatly appreciated and we can't thank you enough for all of your support!
♥  Hugs from me and chocolate Labby kisses from Charley!  xoxo  ♥