Nov 07 2013


Charley's Mom
Tripawds is a user-supported community. Thank you for your support!
Charley's surgery is tomorrow morning to remove the OS met in his lymph node that is near his amputation site.  He has to be there at 7:45am CST.  I'm not sure the exact time of his surgery, but I will keep everyone posted.  Charley can't have anything to eat past 8:00pm CST tonight, so I fed him 2 dinners because he was not happy last Thursday when he couldn't eat before his CT scan.  Charley thinks he hit the lotto…or his mommy is going crazy and forgot that he already ate his dinner.
We're praying for the skill and wisdom of his surgeon, a successful surgery, clear margins (even though we are fully aware that the surgeon will may not be able to get clear margins), a quick recovery, and more precious time with our cancer warrior!
Positive thoughts, prayers, and keeping fingers and 3-paws crossed are greatly appreciated!  I will post updates tomorrow.
Here are 4 reasons that I believe are good karma for Charley's surgery tomorrow:
1.  November is National Pet Cancer Awareness Month….maybe Charley could be their poster child!  🙂
2.  Charley won Penn Vet School's Halloween contest on Facebook and I just found out last night!   His costume was, of course, "Superman Cancer Warrior".  Charley's prize is a package of Penn Vet swag.  Here's the link to the post of Penn Vet's FB page:
https://www.facebook.com/photo.php?fbid=10151694550011573&set=a.126537196572.115175.86740226572&type=1&theater
3. Penn Vet (University of Pennsylvania) is also where Dr. Nicola Mason is running the trial for the Bone Cancer Vaccine, so I'm thinking this is a sign!
It is now over 16 months since the first dog diagnosed with spontaneous osteosarcoma received an experimental bone cancer vaccine at the University of Pennsylvania's School of Veterinary Medicine.  The results are highly promising and a larger phase II clinical trial is now being planned at Penn and at collaborating sites including Colorado State University and the University of Florida.  If you would like to learn more about the clinical trial, are interested in enrolling your dog, or wish to support Dr. Mason's research, visit http://www.vet.upenn.edu/research/centers-initiatives/canine-cancer-studies.
4.  Charley received a very special present in the mail today….a beautiful handmade collar that reads "Together We Can Make a Difference" in support of Bone Cancer Dogs.  Chris O'Riley of Collars By Chris (Wellington, New Zealand) donates 50% of her profits to Bone Cancer Dogs for cancer research.  Until Chris raises $1500, she is donating 100% of her profits to Bone Cancer Dogs.
If you need a beautiful, high quality, and affordable dog collar please consider purchasing one from Collars by Chris: http://collarsbychris.weebly.com
Chris also dedicated a page for Charley on her website over a year ago!  I am still touched and honored that Charley continues to grace a page on her website.  http://collarsbychris.weebly.com/a-special-model-charley-the-hero.html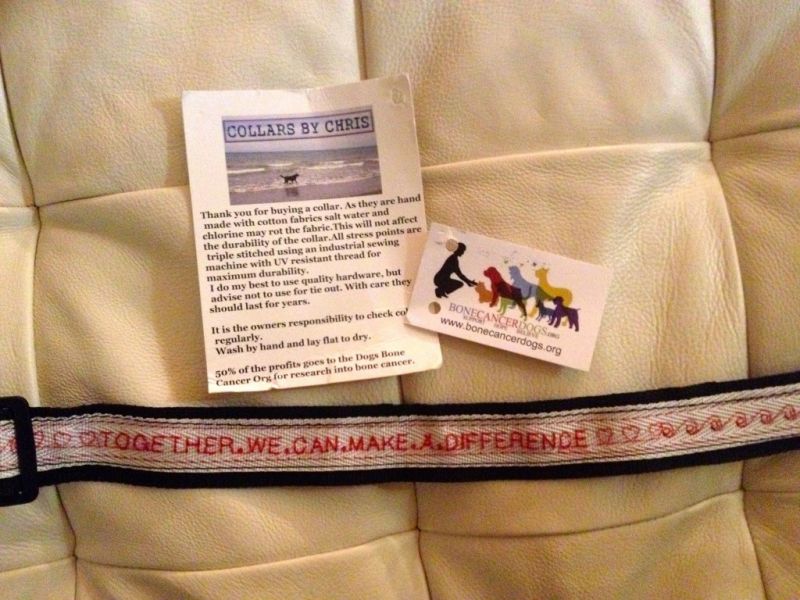 Thank you for all of your prayers, positive thoughts, hugs, and kisses.  It is greatly appreciated and we can't thank you enough for all of your support!
♥  Hugs from me and chocolate Labby kisses from Charley! xoxo  ♥
Here's a few pictures of Charley modeling his new collar….and they are the "before" pictures for this surgery.  The next pictures that you'll see after tomorrow he'll be shaved (or at least 1/2 shaved).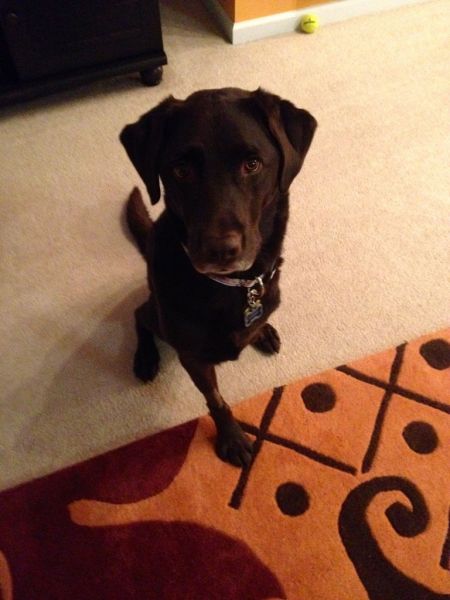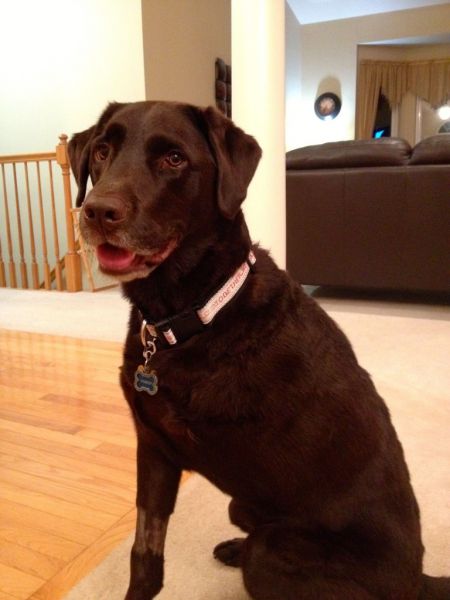 ….and my favorite collage that shows Charley's personality!