Nov 22 2012


Charley's Mom
Thankful for Charley and so much more…..
Tripawds is a user-supported community. Thank you for your support!
Charley is going to write this post, but I just wanted to say that I have so much to be thankful for….and I am especially thankful for a certain special Tripawd chocolate Lab named Charley.  Charley, you are our Hero!!!  I never thought that we would be celebrating Charley's 2 Year Ampuversary on October 28, 2012 (that's why we made it Charley's ampversary month) or another holiday season with our boy!
HAPPY THANKSGIVING!!!
Hi, it's me Charley!!!  Sorry it has been a while since I posted, but I've been really busy!
My mommy keeps telling me that we are still celebrating my 2 Year Ampuversary Month (my 2 year ampuversary was on October 28) so I have a few more days left to celebrate!!!
I was the surprise guest at the 8th Annual Bone Cancer Dogs Reunion in Dayton, OH from October 25-28, 2012 (my mommy said that she kept the secret for a whole year and she was hoping and praying that I would make it….whatever that means).  My mommy and daddy rented a mini van so I would have more room on the long car ride.  I had lots of room, but I still liked trying to sit on my mommy's lap.  I got to meet a lot of new doggie and human friends and everyone loved me!  I was able to table surf and score lots of food and my begging for food was rewarded too!  I even got fed some cake from a fork…my mommy didn't know that I could use utensils!  I won 3 Wubba's from the raffle too!  You can never have too many toys!
My mommy already put up the Christmas decorations.  I love looking at all of the lights and opening presents.  Too bad that there are no presents under the Christmas tree yet.  I've already broken one of mommy's glass ornaments with my tail, so my mommy had to move her favorite ornaments further up the Christmas tree.
My Grandma, Grandpa, and Uncle Andrew just got over to my house for Thanksgiving and I am so excited to see them that I've been doing the Happy Labby Dance!  My mommy and daddy don't cook the traditional turkey and fixings, but instead we do homemade lasagna and filets.  I'm keeping my 3-paws crossed that I'll get some yummy samples of dinner tonight!
Happy Thanksgiving to everyone!!!!
Love and chocolate Labby kisses,
Charley  xoxo

Me with my mommy and daddy when we arrived at the BCD Reunion.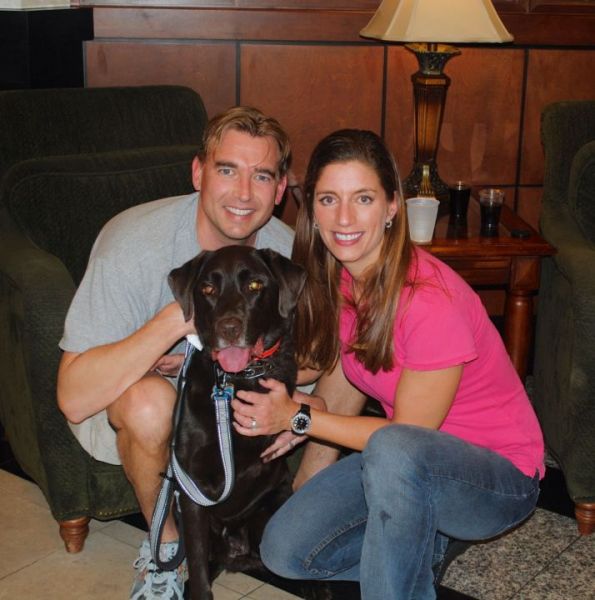 Welcome to everyone!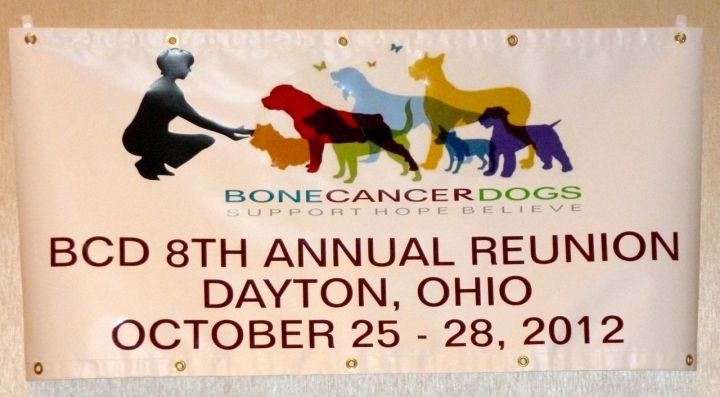 Here's one of me looking cute!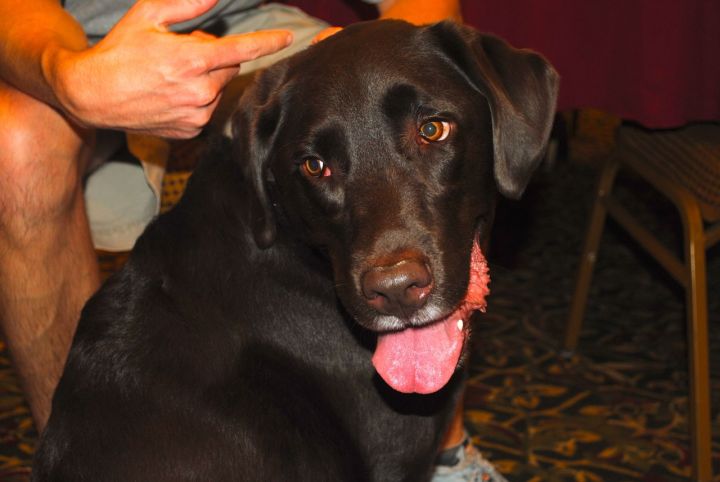 …and another one of me!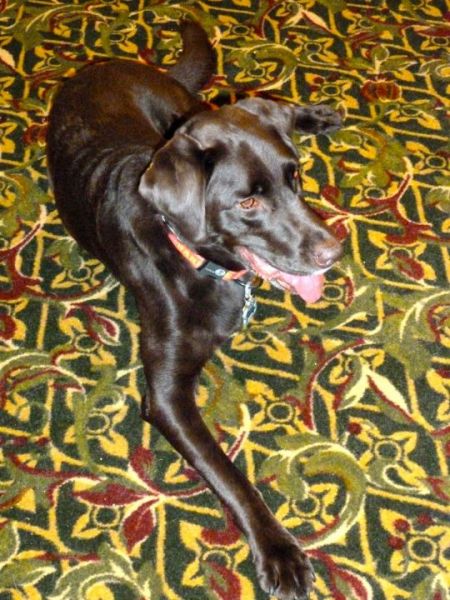 The Rainbow Bridge cake to honor all of our angels…..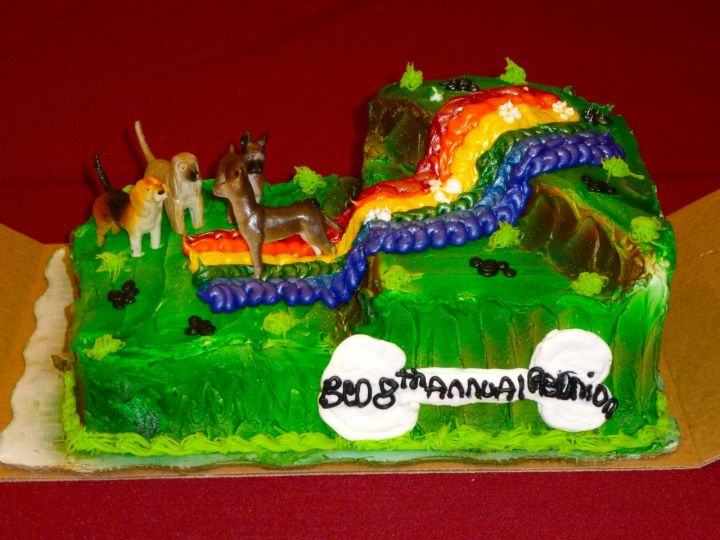 Ana feeding me cake from a fork!  I do have manners!!!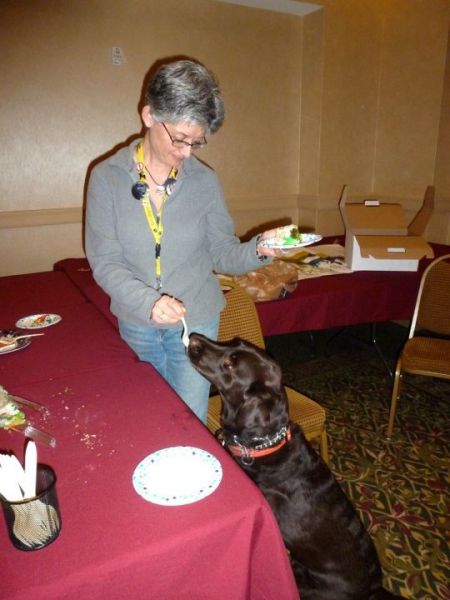 My trophy that I got!!!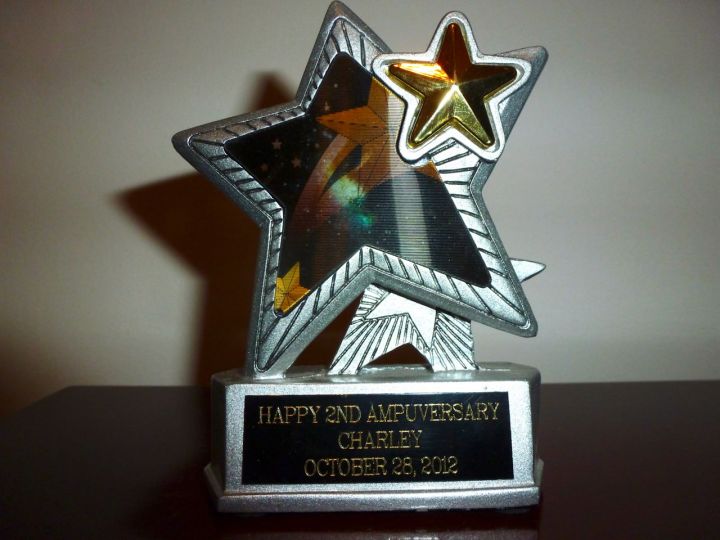 BCD Reunion group photo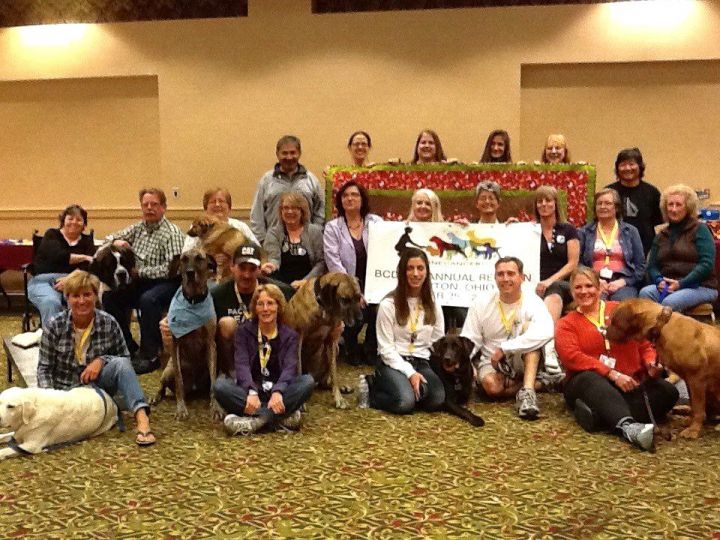 A final farewell picture.  I miss all of my new friends!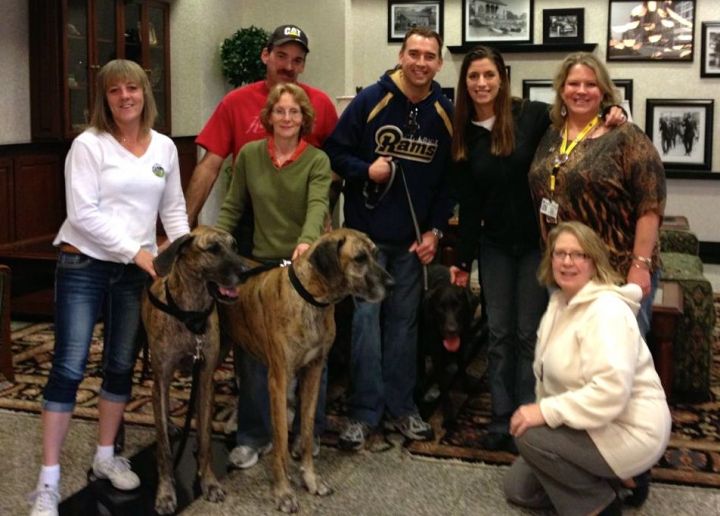 A video of me playing Corn Hole with everyone!