Oct 27 2013


Charley's Mom
Charley aka "Superman Cancer Warrior"
Tripawds is a user-supported community. Thank you for your support!
Charley's Halloween costume is "Superman Cancer Warrior".  It's amazing how white electrical tape and a lot of cutting can transform an off the shelf costume into something wonderful!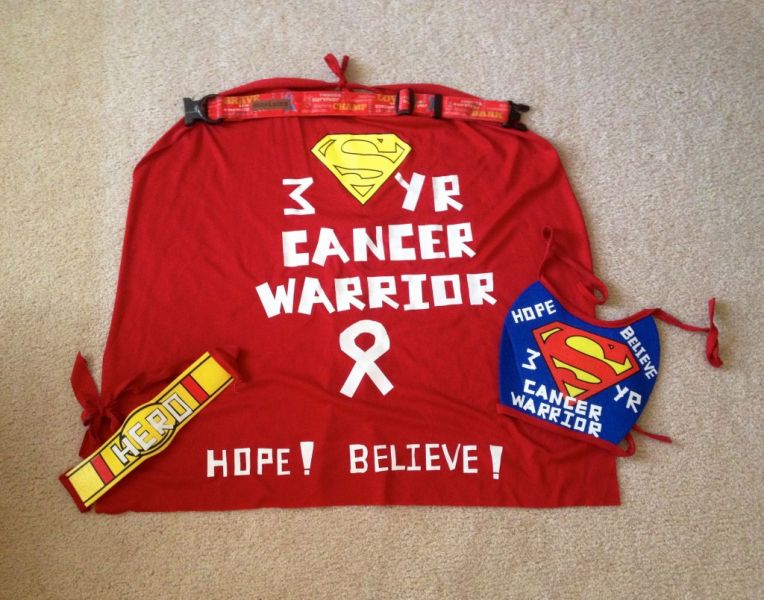 We took Charley to a local pet boutique, Treats Unleashed, and he won 1st place in their costume contest.  Here's some pictures of Charley sporting his costume!
We felt that a family portrait was in order since it was a special day for all of us!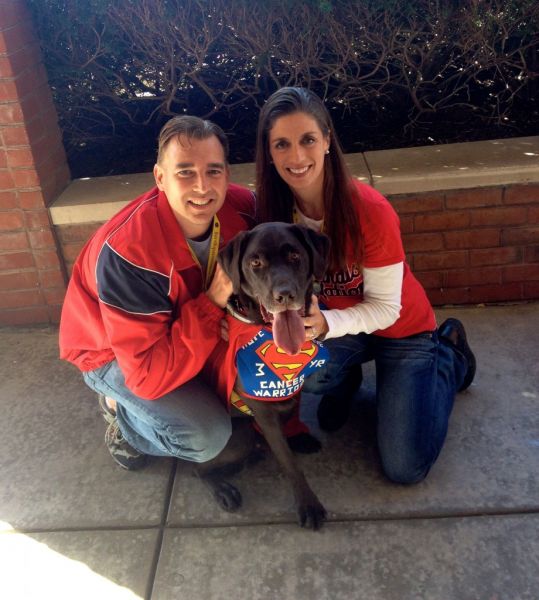 Charley was so proud of his 1st place prize!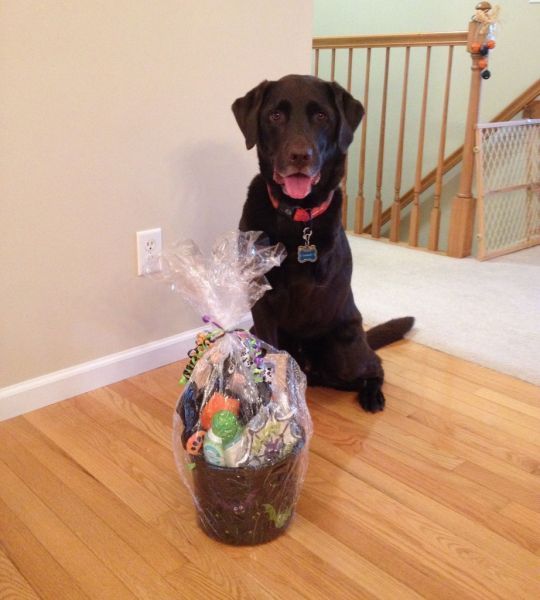 We had planned to have Charley's 3 Year Ampuvesary Party and my mom's Birthday Party together yesterday, but instead we had a change of plans and we only celebrated my mom's birthday yesterday.  Monday, October 28th, which is Charley's actual 3 Year ampuversary is when we decided to celebrate his special day.  Monday is also the day we should get the pathology report back on the aspirate from his new cancer "lump", so we thought we'd celebrate his 3 Year Ampuversary and "Cancer Warrior" status that day regardless of the results!
This Thursday, October 31st, Charley's has surgery scheduled to remove his new cancer lump (pending the path results).  We thought since Thursday is Halloween, he'd wear his "Superman Cancer Warrior" costume into the surgery center that morning as a "pawsitive" omen…and to show that he is going to battle!!!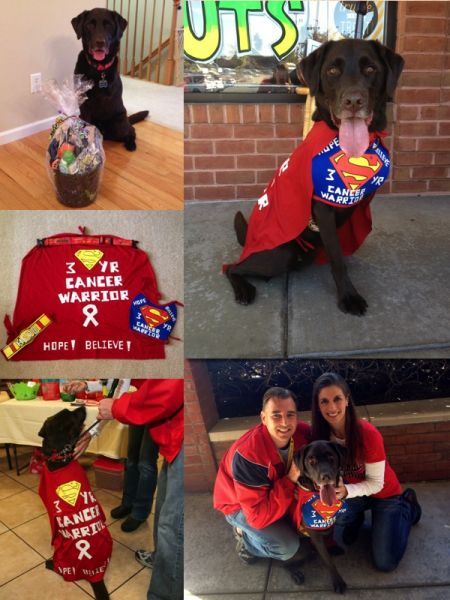 We're still praying that Charley has an operable soft tissue sarcoma so he can continue on his journey of hope inspiring others and proving that OS doesn't have to be a death sentence and that you can live happily with cancer!!!
Thank you for all of your prayers, positive thoughts, hugs, and kisses.  It is greatly appreciated and we can't thank you enough for all of your support!
♥  Hugs from me and chocolate Labby kisses from Charley!  xoxo  ♥