Nov 27 2013


Charley's Mom
Tripawds is a user-supported community. Thank you for your support!
Thank you for keeping Charley in your thoughts and prayers! Charley had his 1st round of chemo (Doxorubicin) this afternoon and now he's relaxing at home.
When Dr. Buss (onco) tried taking Charley back, Charley had other ideas. He put on the breaks and tried to run to me….all while crying and yelping…he's a bit of a momma's boy (and a bit dramatic)!!! I had to walk back with Charley so he would go with Dr. Buss.
We have 4 doses of Cerenia, so Dr. Buss said to start Charley on it tomorrow before any nausea and vomiting would start…which is in 3-5 days. Charley tolerated Carboplatin well without taking Cerenia, but Doxorubicin is harder on the GI system.  Charley will have his blood work done in 7-10 days to check his blood counts (nadir).
His next chemo, Lomustine (oral chemo), is scheduled in 3 weeks on Wednesday 12/18 pending his blood work. Dr. Buss said that Lomustine is back ordered and hard to get but he will be able to get it.
Dr. Buss said that he's attacking Charley's metastatic OS with these two different chemos so Charley will hopefully be around for many more years! I really hope so too….and to be honest, when Dr. Buss said this I couldn't help but smile since his approach is always straight forward without any hint of subjectivity!
Here's a few pictures of my very tired chocolate boy!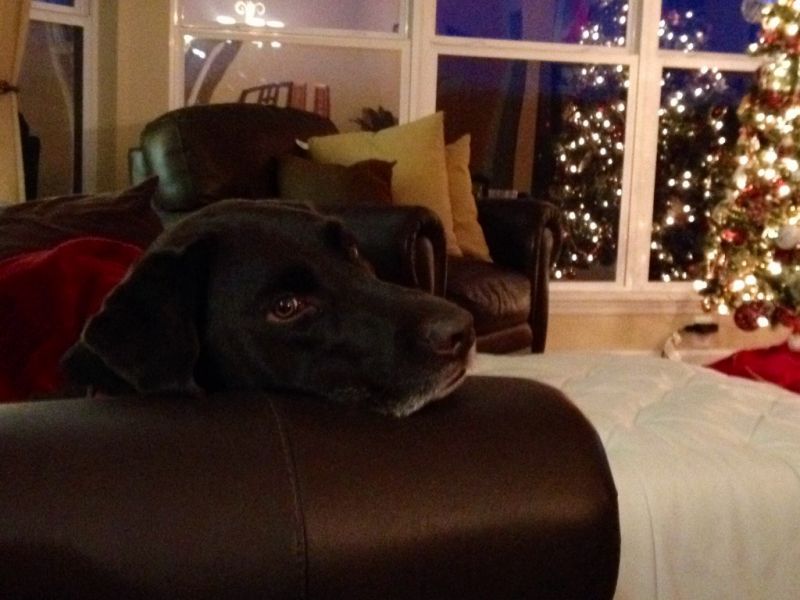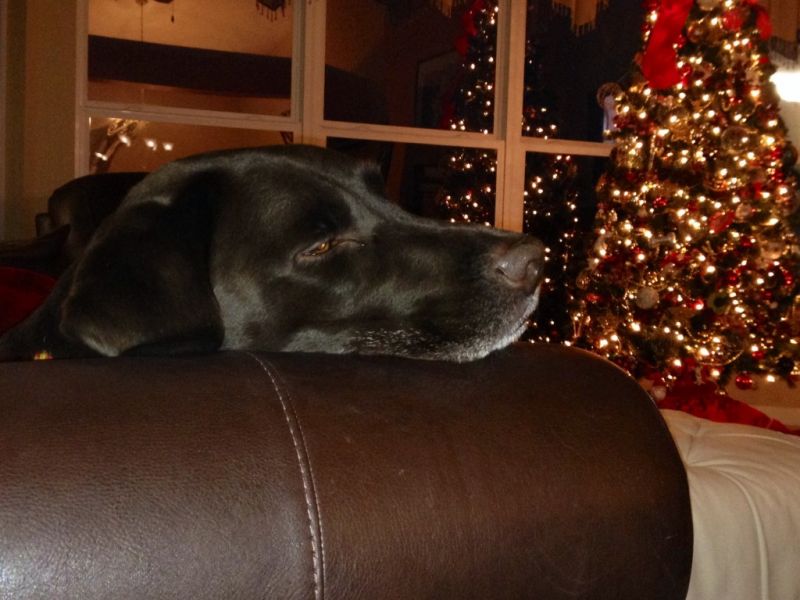 Here's Charley sporting his preppy sweater since it's been really cold here and his fur hasn't grown back yet.  As you can tell by the look on his face, he's not thrilled!  The sweater is a dark hunter green, but you can barely see it since he's so dark brown!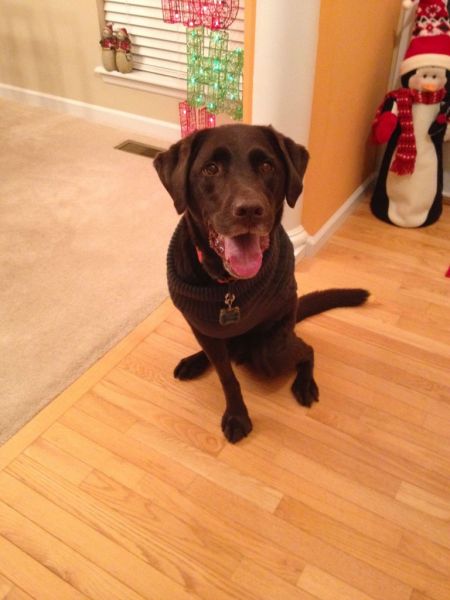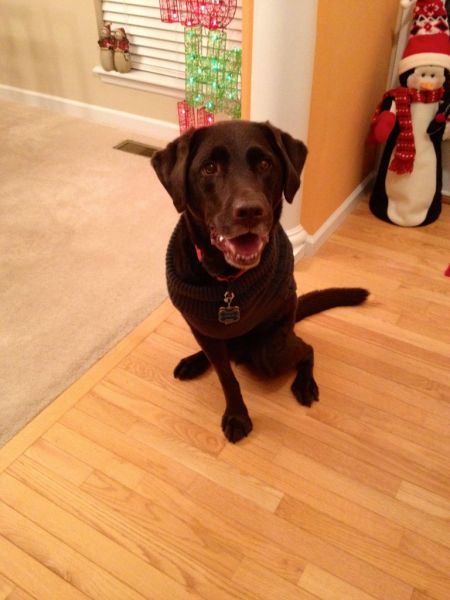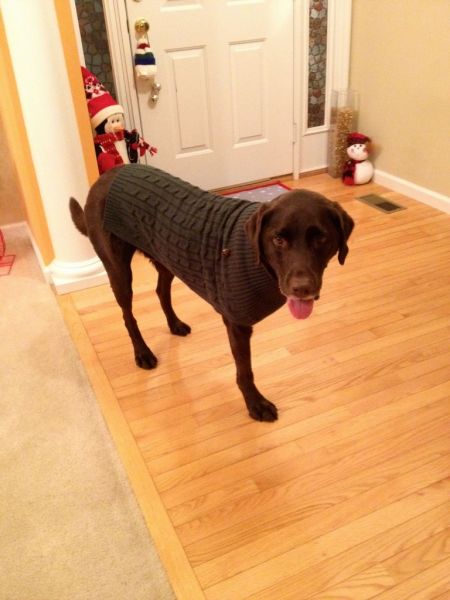 We bought Charley his very own T-bone steak to eat tomorrow on Thanksgiving!  He's going to be super excited!  We have so much to be thankful for and Charley is #1 on the list!
Happy Thanksgiving to all!!!  Even though I'm not Jewish, I wanted to wish a Happy Hanukkah also to those who are!
Thank you for all of your prayers, positive thoughts, good karma, hugs, kisses, etc.  It is greatly appreciated and we can't thank you enough for all of your support!  We couldn't go down this road alone….and again….without all of you!
♥  Hugs from me and chocolate Labby kisses from Charley!  xoxo  ♥