Nov 16 2013


Charley's Mom
Tripawds is a user-supported community. Thank you for your support!
Sorry it's been a few days since I updated everyone.  No news is good news because Charley is doing well!  He finished his Rimadyl yesterday and he's pretty much off of the Tramadol.  We did give him about 1/3 of a 100mg Tramadol last night because he couldn't get comfortable.  We think the discomfort now is more due to the staples pulling when he moves.  Charley's incision is healing well.
It was hard seeing Charley in a drug induced loopy state when he was on a higher dose of Tramadol and we really missed his personality and happy Labby self.  Fortunately we are now finally seeing a bit more of his personality and his tail is wagging a lot more.
Today is day 8 since surgery.  Here's a picture from day 2 post surgery.  I love this picture because his face looks like a puppy (even though he looks a bit loopy)!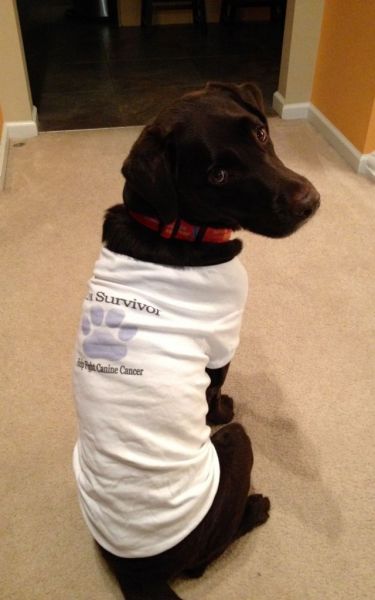 Here's a picture of his incision from a few days ago on 11/14.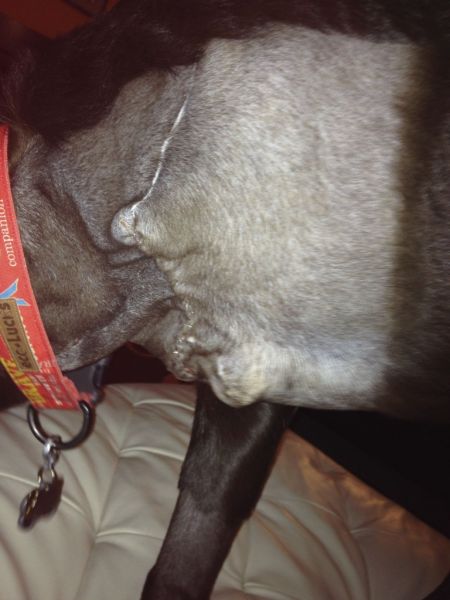 This Thursday 11/21 (day 13 post surgery) Charley has an appointment with his surgeon (Dr. Luther) to get his staples removed and immediately after that we meet with his oncologist (Dr. Buss) to hopefully start another chemo.  The pathology report isn't back yet, but I will keep everyone posted as soon as we get the results.
Thank you for all of your prayers, positive thoughts, hugs, and kisses.  It is greatly appreciated and we can't thank you enough for all of your support!
♥  Hugs from me and chocolate Labby kisses from Charley!  xoxo  ♥