Feb 27 2013


Charley's Mom
Tripawds is a user-supported community. Thank you for your support!
Just wanted to share some great news!  Tomorrow is Charley's 28 Month Ampuversary!!!  YIPPEE!  YAY!  WOO HOO!  Doing the Happy Dance in celebration!!!
We have been truly blessed and we can't believe that Charley is going to be 5 on March 29!!!  After his OS diagnosis, we didn't think that he would live to see 3.  Keep on proving all those statistics wrong Charley!
We are thankful for every day that we have with Charley and we take none of them for granted, because we know that unfortunately the cancer beast can rear it's ugly head at any moment….so we continue to LIVE happily and fully with cancer!  Here's the letter I read to Charley every month:
Happy 28 Month Ampuversary Charley!!!  You are our Tripawd Hero and everyday you make us so proud that you picked us as your mommy and daddy! ♥ ♥ ♥
Our wish to you is that you continue your fight against osteosarcoma with the same strength, resilience, and determination that you have since your journey started.
Our promise to you is that you will never suffer and when you tell us that it's time, we will bravely and lovingly give you your well-deserved angel wings.
Your mommy & daddy love you more than you will ever know! ♥ ♥ ♥
Love,
Mommy & Daddy  xoxo
I got my belated birthday present from Charley just this week. 🙂  It's a beautiful bronze noseprint pendant made from an impression of his nose by Metropawlitan Art & Photography.  Metropawlitan Art & Photography donates a portion of each sale to BoneCancerDogs.org.
Here's a picture of Charley's beautiful bronze Noseprint Pendant.  I love it!!!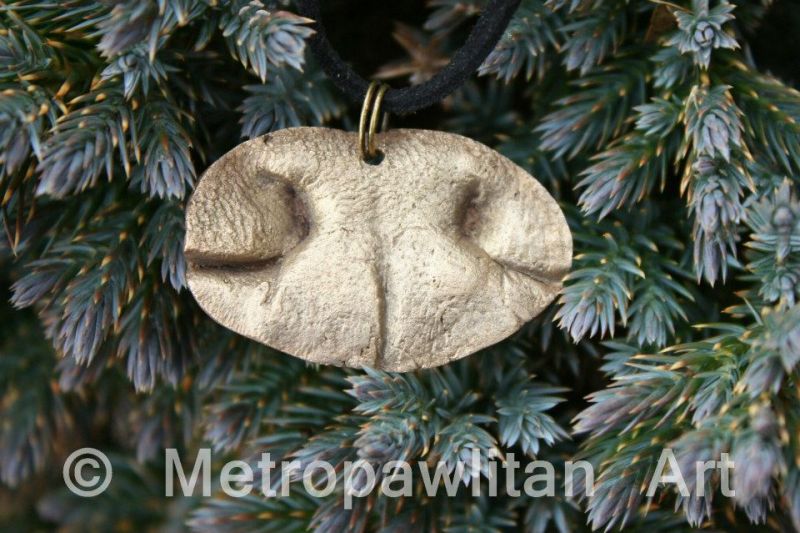 Charley also got to play in snow for the first time this year (he LOVES playing in the snow), although St. Louis got slighted again with the recent Midwest Blizzard at least we had a few inches for him!