Jul 28 2014


Charley's Mom
Tripawds is a user-supported community. Thank you for your support!
I just wanted to share some good news since there has been so many losses lately…
Today is Charley's 45 Month Ampuversary!!!  It's also been 10 months since his metastatic OS tumor was removed!  YIPPEE!!!  YAY!!!  WOO HOO!!!  We are now well on our way to celebrating 4 years!
Charley celebrated his special day by eating some grilled salmon (his second dinner) and he just finished devouring a cow's ear in record time!
I've attached a few pics of Charley that I took this evening out in our yard. 🙂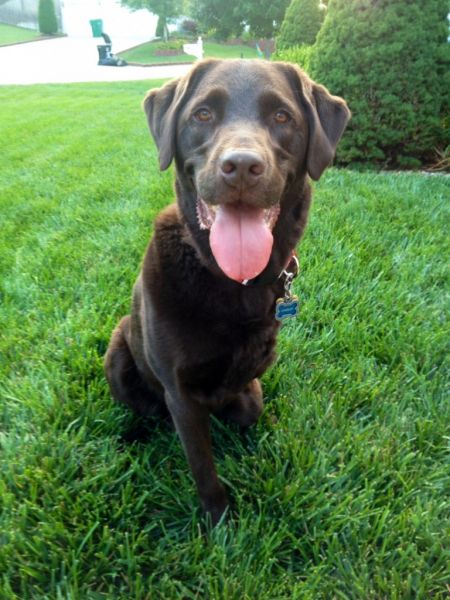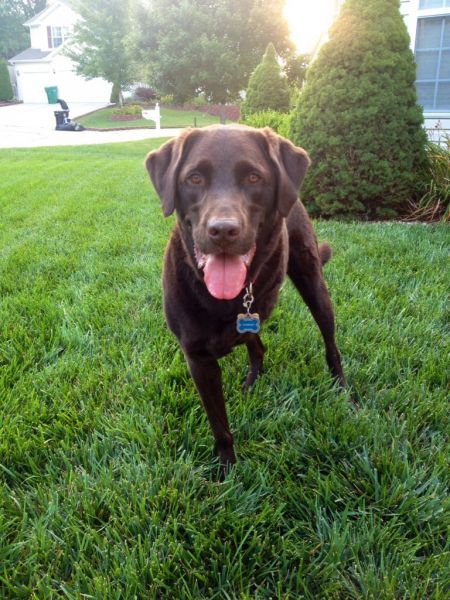 Sending lots of positive thoughts and prayers to all of you and your furry babies!
Thank you for all of your prayers, positive thoughts, hugs, and kisses.  It is greatly appreciated and we can't thank you enough for all of your support!
♥  Hugs from me and chocolate Labby kisses from Charley!  xoxo  ♥