Mar 12 2014


Charley's Mom
Charley's DONE with Chemo!!! YIPPEE!!!
Tripawds is a user-supported community. Thank you for your support!
Charley had his last and final chemo #6 today!  Dr. Buss, Charley's oncologist, said that he looks GREAT…and that news made my heart smile!   🙂
Charley doesn't get the chemo pills at the oncologist in case he would get carsick on the way home, instead I take them to go and give it to him after he eats dinner.  I just gave him his Lomustine (CCNU) wrapped in cream cheese….no worries, I wore the blue gloves that his oncologist gave me to protect myself from the chemo that can penetrate bare skin!
Charley starts his antibiotics in 5 days and he will take it for 7 days to ward off any potential infection because this chemo lowers his blood counts that he needs to fight infection.
Charley doesn't go back to see Dr. Buss for 2 months.  His next follow-up appointment is scheduled to May 15, 2014 for chest x-rays.
March is a BIG month for Charley!  March 28 is his 41st Month Ampuversary….and March 29 is his 6th birthday!  When Charley was diagnosed with osteosarcoma at age 2, we never thought in a million years that he would still be here with us to celebrate birthday #6!  We are so amazed and grateful that he is celebrating his 4th birthday since being diagnosed with cancer!  We're planning a birthday party in late March for both Charley and my dad, whose birthday is April 1!
Stay tuned for some ampuversary and birthday pawty pictures later this month!
Here's some pictures…and a video….from Charley enjoying the 80 degree weather earlier this week!
)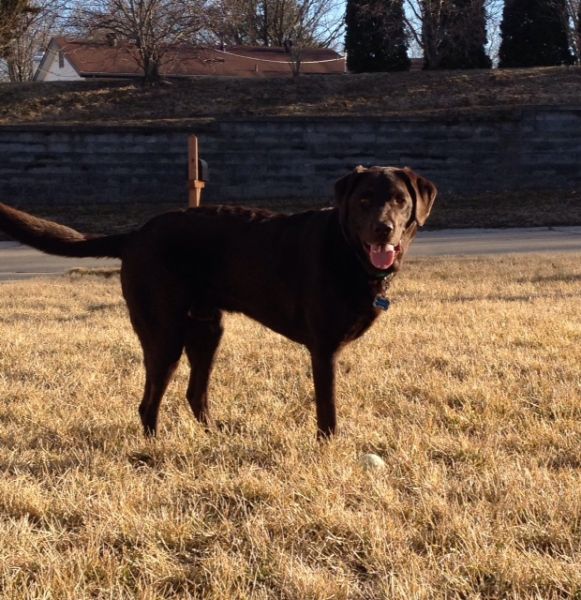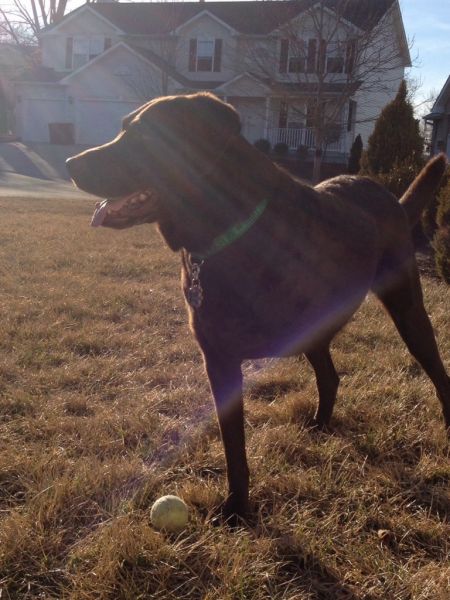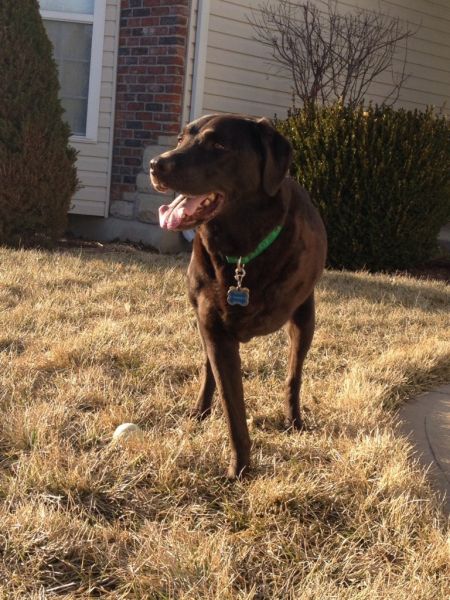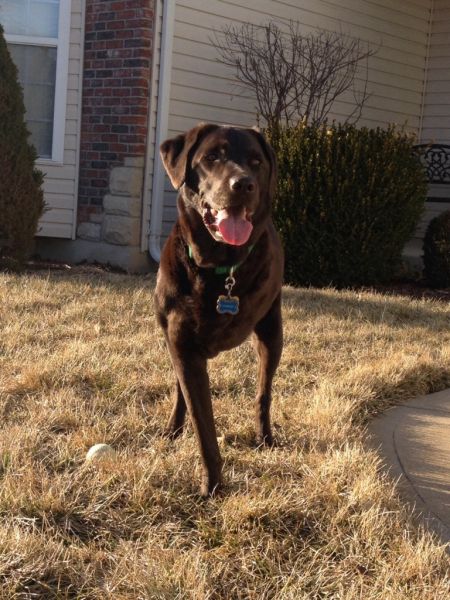 Thank you for all of your prayers, positive thoughts, hugs, and kisses.  It is greatly appreciated and we can't thank you enough for all of your support!
♥ ♥ ♥  Hugs from me and chocolate Labby kisses from Charley!  xoxo  ♥ ♥ ♥