Feb 08 2014


Charley's Mom
Charley is 2/3 through chemo…and Superbowl!!!
Tripawds is a user-supported community. Thank you for your support!
Charley had chemo #4 on 1/29/14 which was Lomustine, an oral chemo pill also known as CCNU.  Charley is now 2/3 of the way through chemo!  Dr. Buss, his oncologist, said and I quote, "Charley looks great!".  Boy did that make my day!  Charley had his bloodwork and a liver profile done on 2/5/14 and everything looks good.  His next chemo #5 is Doxorubicin which is scheduled for 2/19/14.  Charley's 1st Doxorubicin chemo hit him a bit hard, but he sailed through his 2nd without any issues so we are hoping that #3 goes smoothly as well!
Last Sunday was Superbowl Sunday and my birthday, so Charley and I were sporting our Peyton Manning jerseys and cheering on the Broncos together.  Even though I was bummed about the Broncos, I couldn't complain too much.  I had the best birthday ever with Charley by my side!  He is doing great with only 2 chemos to go and he is absolutely the BEST birthday present ever!!!  I would have never thought when he was diagnosed with osteosarcoma that he would be celebrating with me on my special day almost 40 months later!
Shhh…don't tell Charley that he's wearing a girls XL!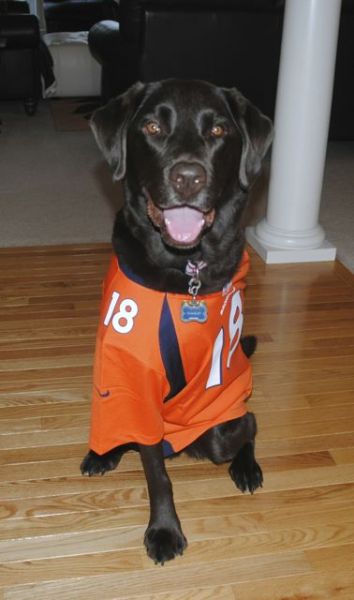 Charley looks like a linebacker in this one!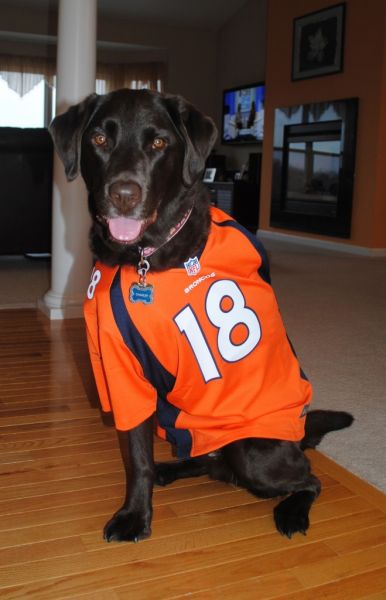 We traded jerseys, so here's Charley and his mommy!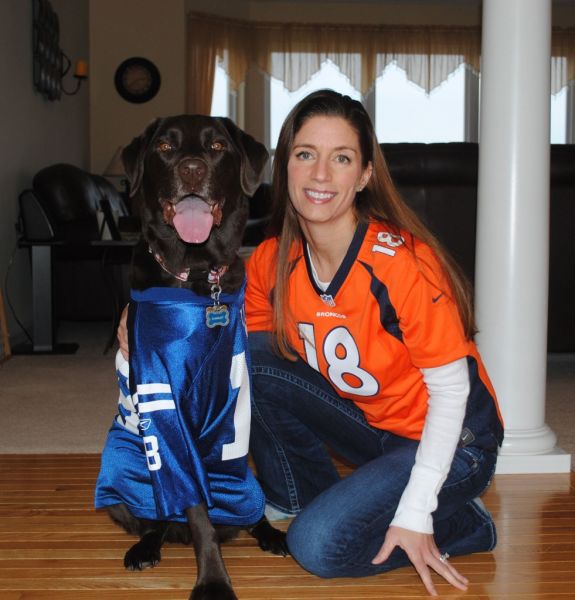 …and another of Charley and me!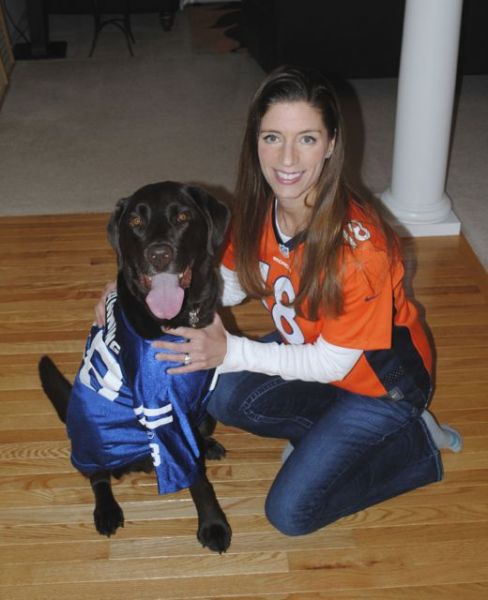 ….and another!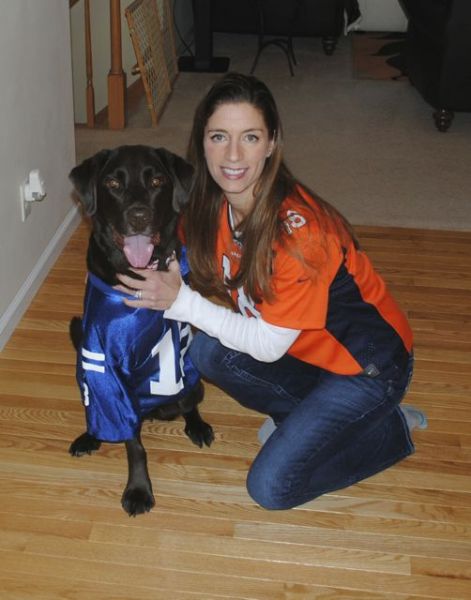 I love this one!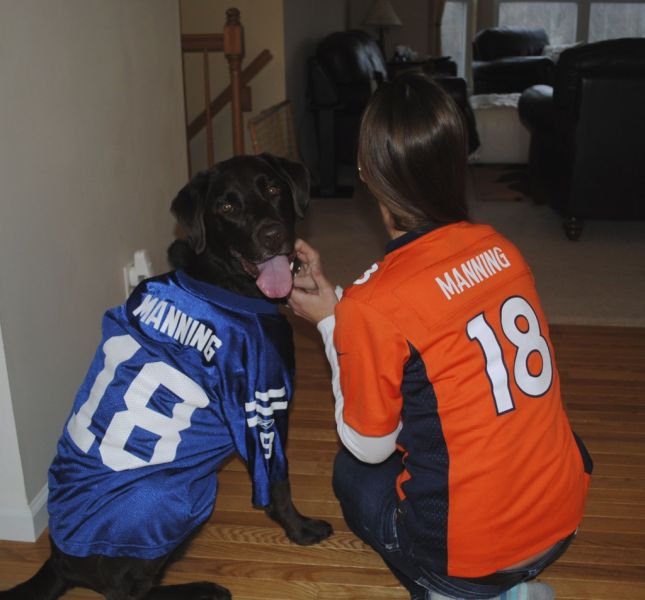 Thank you for all of your prayers, positive thoughts, hugs, and kisses.  It is greatly appreciated and we can't thank you enough for all of your support!
♥  Hugs from me and chocolate Labby kisses from Charley!  xoxo  ♥