Feb 19 2014


Charley's Mom
5 Down, 1 to GO…and then adios to chemo!
Tripawds is a user-supported community. Thank you for your support!
Charley had chemo #5 today, 2/19/14, which was Doxorubicin (Adriamycin).  This was his 3rd Doxorubicin so he is now finished with this chemo agent!  YIPPEE!!!  Charley will start on the Cerenia for anti-nausea tomorrow and will take it for 4 days (nausea from the Doxo typically hits days 3-5).
Since Charley's last 4 bloodworks and his 2 liver profiles have been fine (he had bloodwork done after his 1st and 2nd Doxo and his 1st and 2nd Lomustine), he does not need any more bloodwork after this chemo or after his next chemo.  YIPPEE  again!!!
Charley has his last and final chemo on 3/12/14 which will be Lomustine (CCNU) which is an oral chemo pill and then he will be officially done with chemo!  Another YIPPEE!!!  I asked when Charley would need chest x-rays and Dr. Buss said we would most likely do it 1-2 months after his next chemo!
Dr. Buss, his oncologist, said and I quote, "Charley looks GREAT!!!"  That made my week again!  I told Dr. Buss that Charley will be 6 on 3/29/14…and that would be his 4th birthday since his OS diagnosis which is amazing!  Dr. Buss agreed that Charley is indeed amazing!  🙂
Charley LOVES the snow (but it has all melted now), so here are some recent snow pics!
I love the wavy fur along his back.  🙂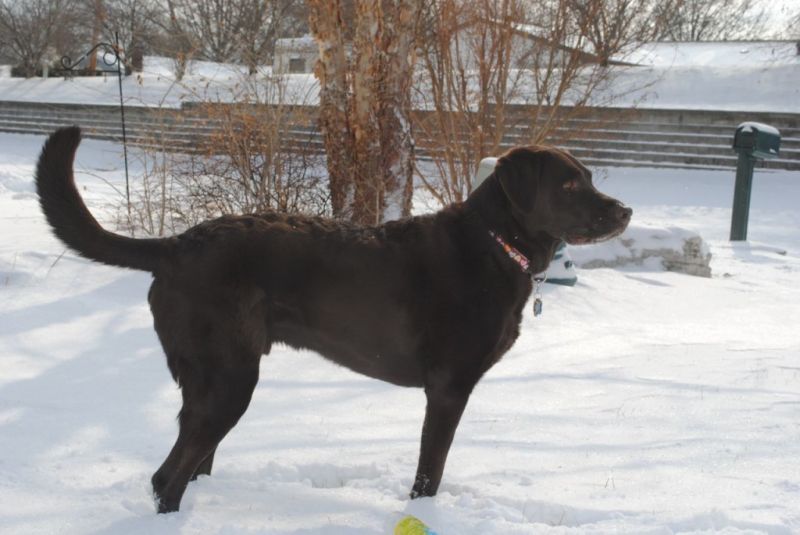 Wanna play??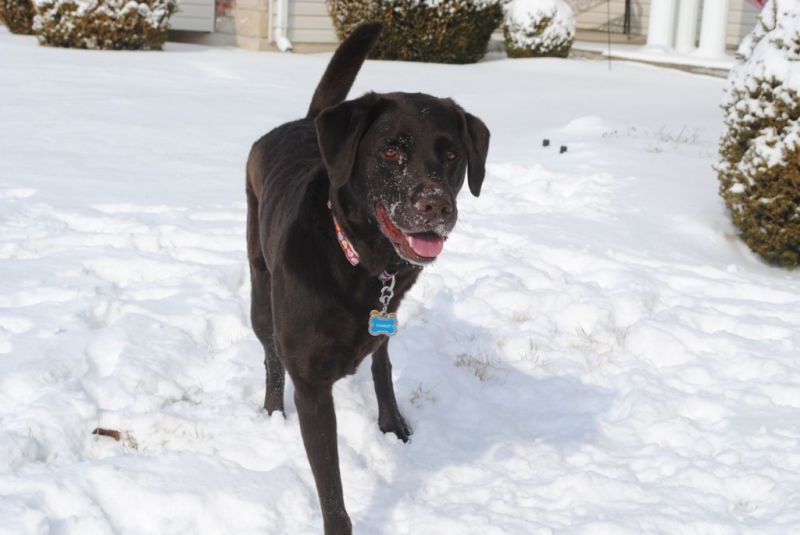 One of my favorite all time pics…look at that happy smile!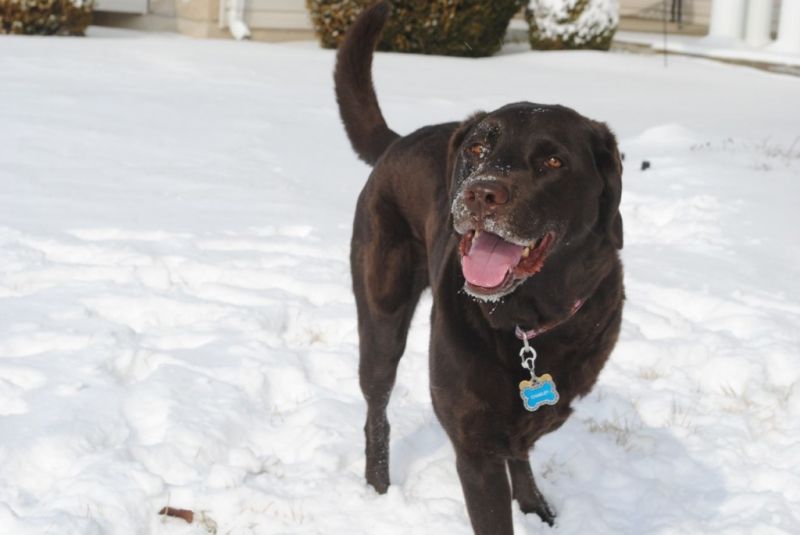 Cheese!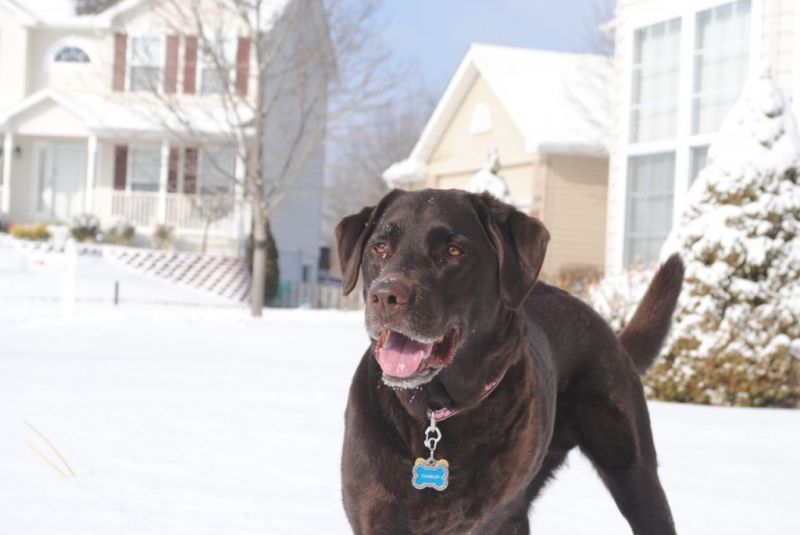 Hi there!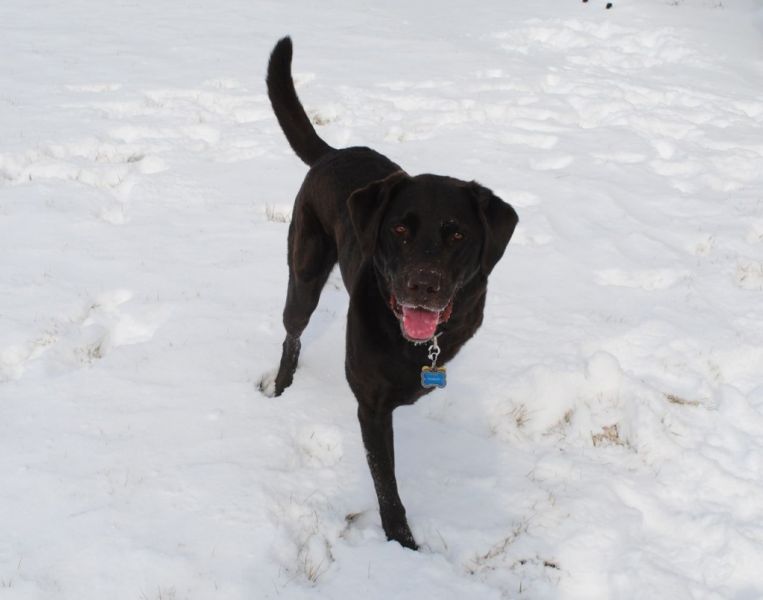 Snow face!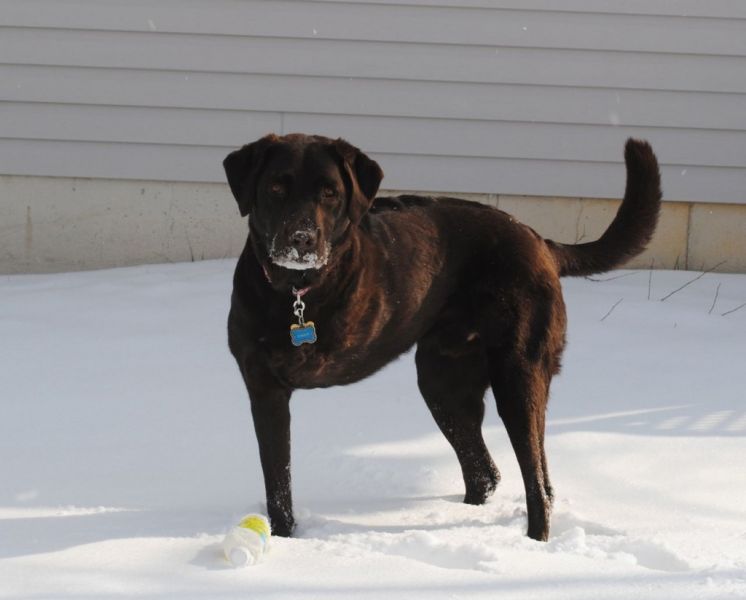 My little chocolate Valentine!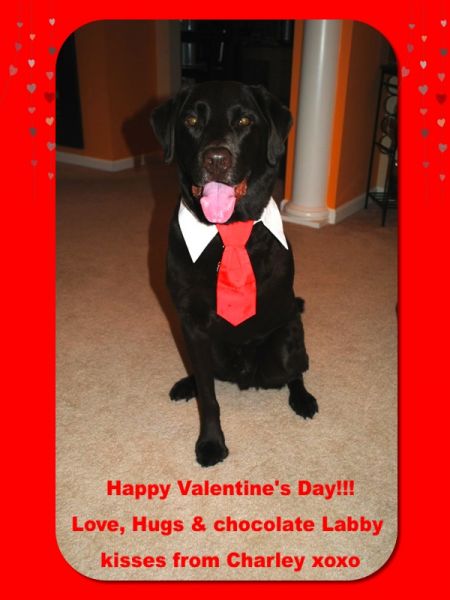 Thank you for all of your prayers, positive thoughts, hugs, and kisses.  It is greatly appreciated and we can't thank you enough for all of your support!
♥  Hugs from me and chocolate Labby kisses from Charley!  xoxo  ♥