Jan 28 2014


Charley's Mom
Happy 39th Ampuversary Charley…and chemo #4 tomorrow!!!
Tripawds is a user-supported community. Thank you for your support!
Just wanted to share some great news!  Today is Charley's 39th Month Ampuversary!!!   YIPPEE!!!  YAY!!!  WOO HOO!!!

Tomorrow Charley has chemo #4 (Lomustine aka CCNU) of 6, so we are getting towards the end!  Charley tolerated his last chemo Doxorubicin without any side effects this time which was a big relief (the first Doxorubicin hit him pretty hard).  Charley's most recent (and 3rd) blood work on 1/16/14 was fine, which hopefully means he won't need any more during the rest of his chemo.
Charley has been his happy Labby self.  He loves the snow!!!   He's been doing zoomies around the great room and he's always counter surfing and begging for food!
This is one of my favorite pics!  Look at those eyes!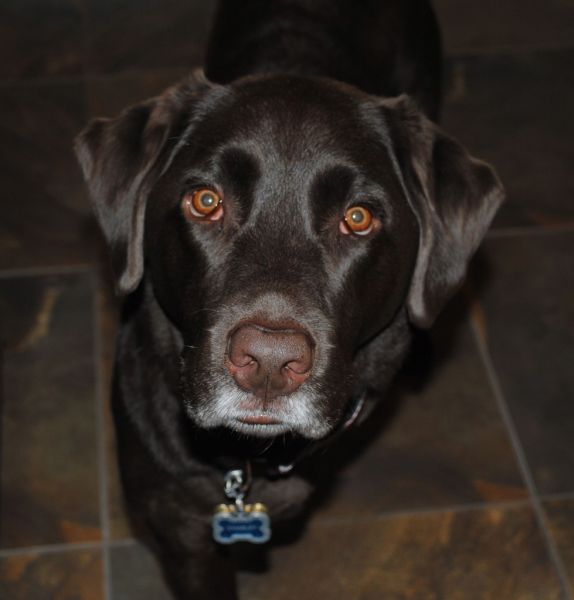 Snow zoomies!!!!!!!!!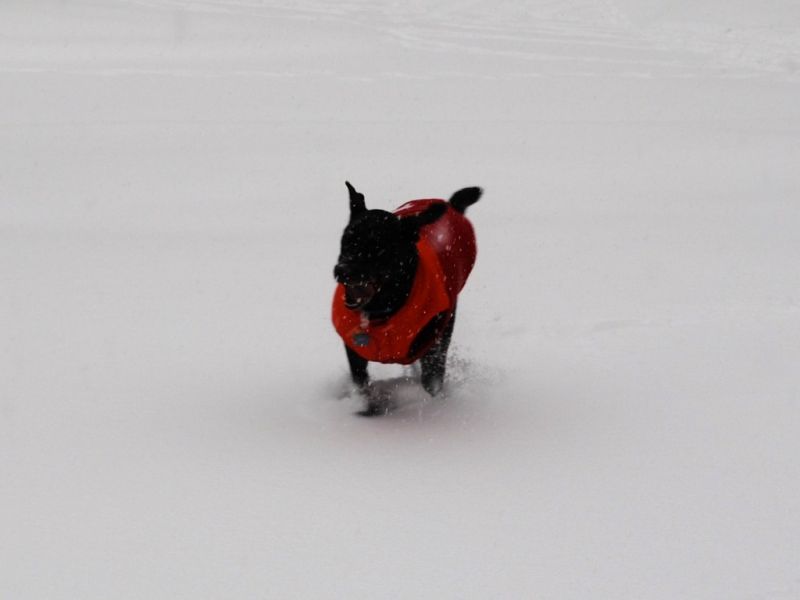 Thank you for all of your prayers, positive thoughts, hugs, and kisses.  It is greatly appreciated and we can't thank you enough for all of your support!
♥  Hugs from me and chocolate Labby kisses from Charley!  xoxo  ♥