Apr 21 2013


Charley's Mom
Charley's 2-1/2 Year Oncology Appointment = GREAT NEWS!!!
Tripawds is a user-supported community. Thank you for your support!
Charley had his 2-1/2 year osteosarcoma follow-up with his oncologist, Dr. Buss, this past Thursday April 18, 2013.
Drum roll please……..
Charley's chest x-rays were clear!!!  YIPPEE!!!!  YAY!!!!  WOO HOO!!!!  Dr. Buss said he'll see us in 6 months, which is Charley's 3 Year Ampuversary!
THANK YOU ALL for your support and keeping Charley in your thoughts and prayers!!!
♥  We are so thankful and grateful, but saddened that so many dogs lose their cancer battle way too soon into their journey.  ♥
Hugs from me and chocolate Labby kisses from Charley!  xoxo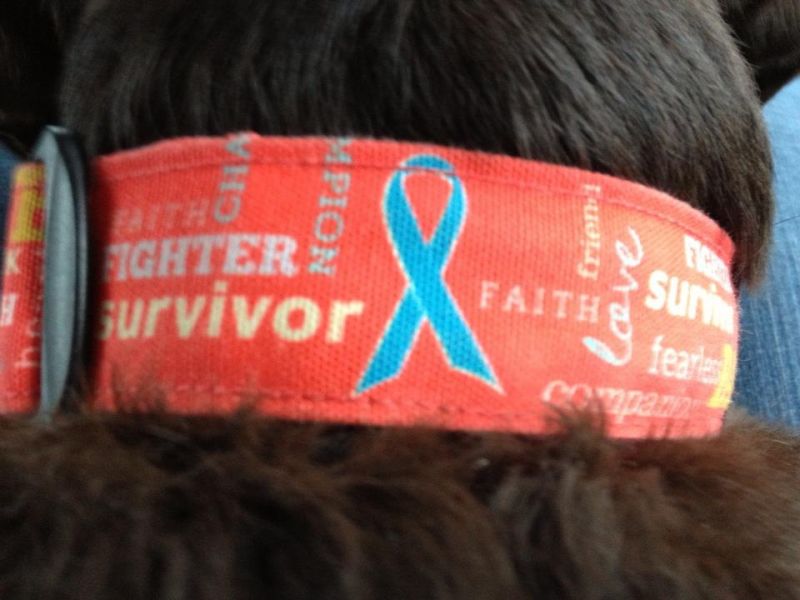 In case you are wondering where Charley got his cancer survivor collar….Charley is wearing a Dublin Dog Eco-Lucks collar that is made from 100% post consumer plastic bottles.  He's had this collar for over 2 years and it is holding up great (we do alternate his collars frequently).  The collar also comes in green and blue.  Here's the link if you are interested:  eco-Lucks Fightin' Red Collar