Apr 19 2013


Charley's Mom
Charley's 5th Birthday Pawty!!!
Tripawds is a user-supported community. Thank you for your support!
Hi everyone!  It's me, Charley!  I'm sneaking on my mommy's 'puter again since she is isn't looking….
I had a great time at my birthday pawty a few weekends ago!!!  It was a double birthday pawty…I turned 5 and my Grandpa turned 73!  I can't wait until I'm 73 because I bet I would gets TONS of presents and treats considering the amount I got for turning only 5!
My mommy made me a meat cake again!  I LOVED it!!!  I almost ate the whole thing….until my mommy and daddy pried the last piece out of my mouth.  They were talking about me eating too much and getting sick and puking.  HELLO?!?!?  Don't they realize that I am a Labrador Retriever and one of my bestest skills is eating, then tripawd counter surfing, and finally retrieving…. in that exact order!
Mommy's Meat Cake Recipe:
1-1/2 pounds of lean ground beef, 1 pack of frozen spinach, 2 eggs, 1/2 of a medium container of full fat cottage cheese
Mix ingredients together and pat into a spring-form pan
Bake at 350 degrees until done and pop it out of pan once cool
Ice with regular Philly Cream Cheese
Decorate with turkey bacon (or real bacon)
Eat!!!
Here's some pictures of me from my birthday pawty!!!
Hugs and chocolate labby kisses from Charley  xoxo
       Seriously, mom?!  How many of these do I have to pose for?
                My yummy Meat Cake!!!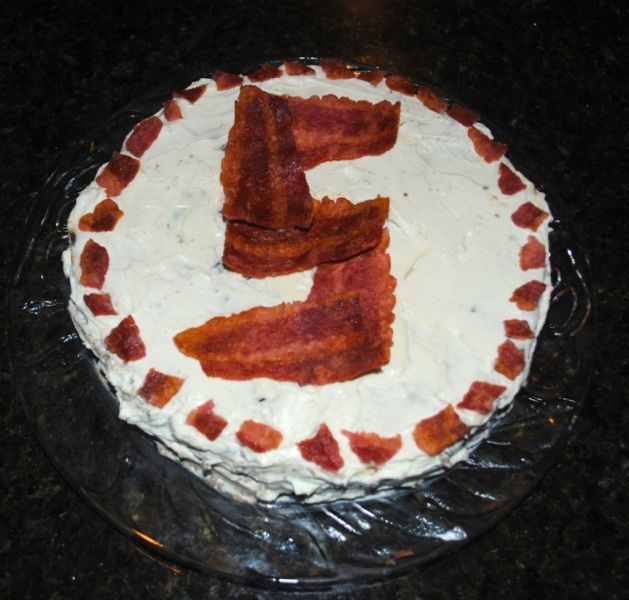 Aren't I so handsome!!!                       I'm smiling pretty!
         Please???  I'm waiting so patiently to eat my cake!!!           
         Yummy!!!                    I'm eating fast before it's taken away!
      I love pawties, but I'm worn out!!!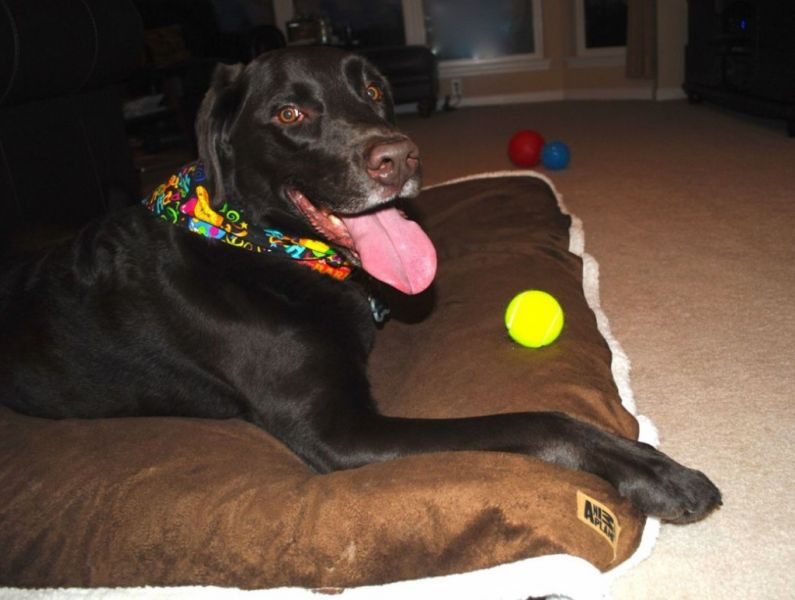 CHARLEY, 5      ~~~  The Birthday Boys  ~~~      Ben (my dad), 73