Oct 07 2012


Charley's Mom
Charley's 2 Year Oncology Appointment = GREAT NEWS!!!
Tripawds is a user-supported community. Thank you for your support!
Charley had his 2 year follow appointment (osteosarcoma) with his oncologist, Dr. Michael Buss, this past Thursday October 4, 2012.  Our last appointment was 6 months ago, so this was the longest we have gone in between appointments and needless to say I was a bit nervous.
Drum roll please……..Charley's chest x-rays were clear!!!  YIPPEE!!!  YAY!!!!  WOO HOO!!!!  His oncologist said there is no need for blood work until he hits his senior years (he's only 4-1/2).  Our next appointment is in 6 months!!!
I was really excited that his prognosis said "Guarded to Fair"….it's never said Fair before (usually Guarded to Poor)!!!
Charley will celebrate his 2 Year Ampuversary in 3 weeks and we have a HUGE surprise planned for him!!!
THANK YOU ALL for keeping Charley in your thoughts and prayers!!!
Hugs from me and chocolate Labby kisses from Charley!  xoxo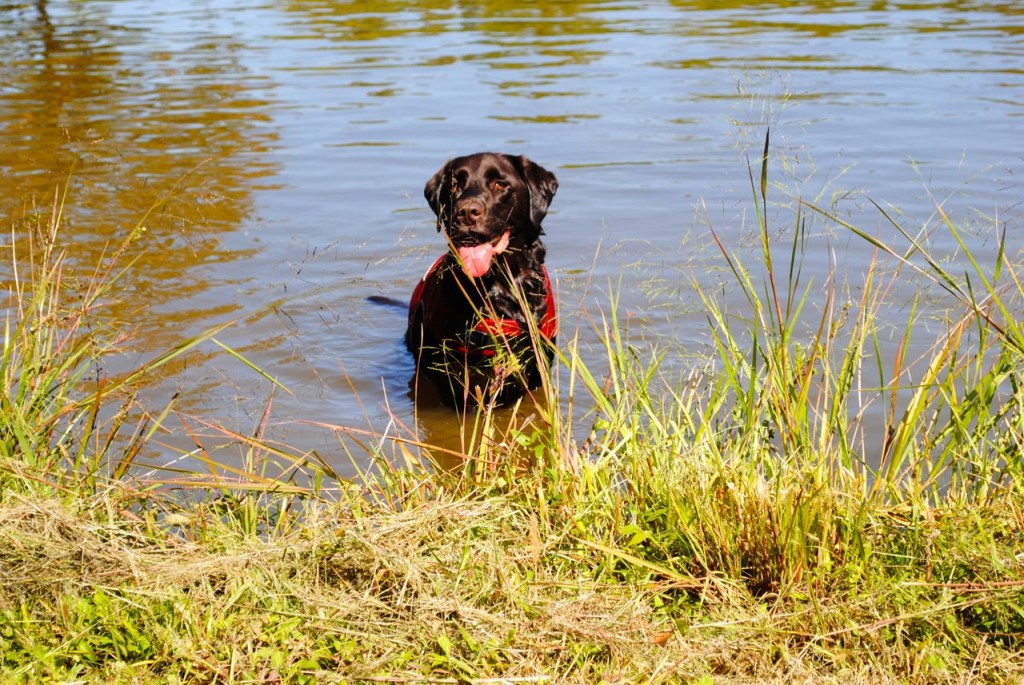 Charley loves swimming….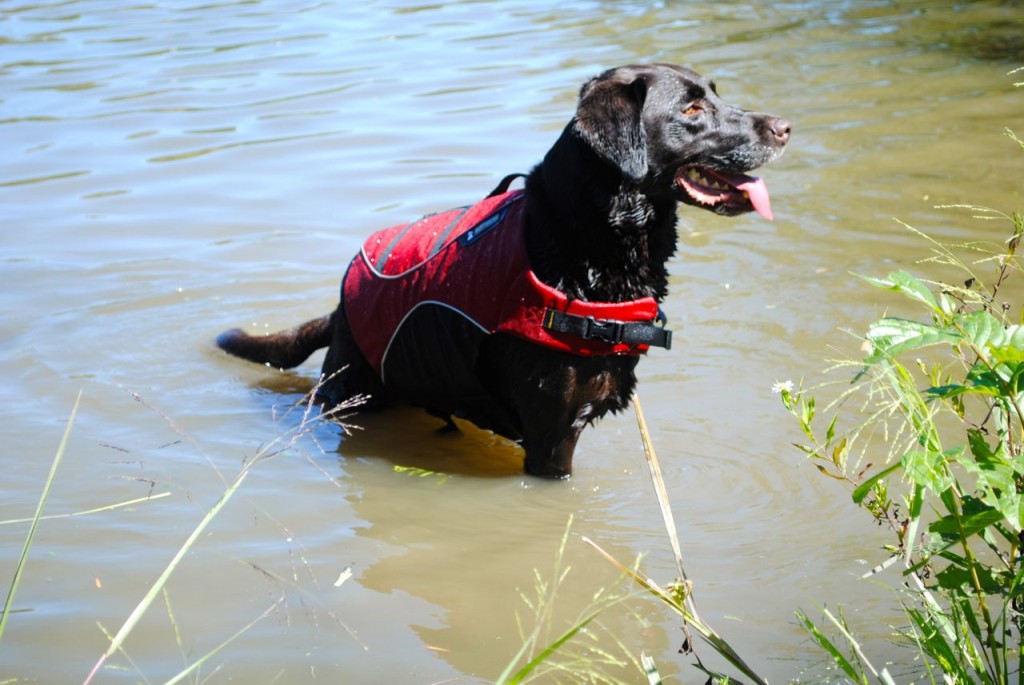 …..and posing for pictures….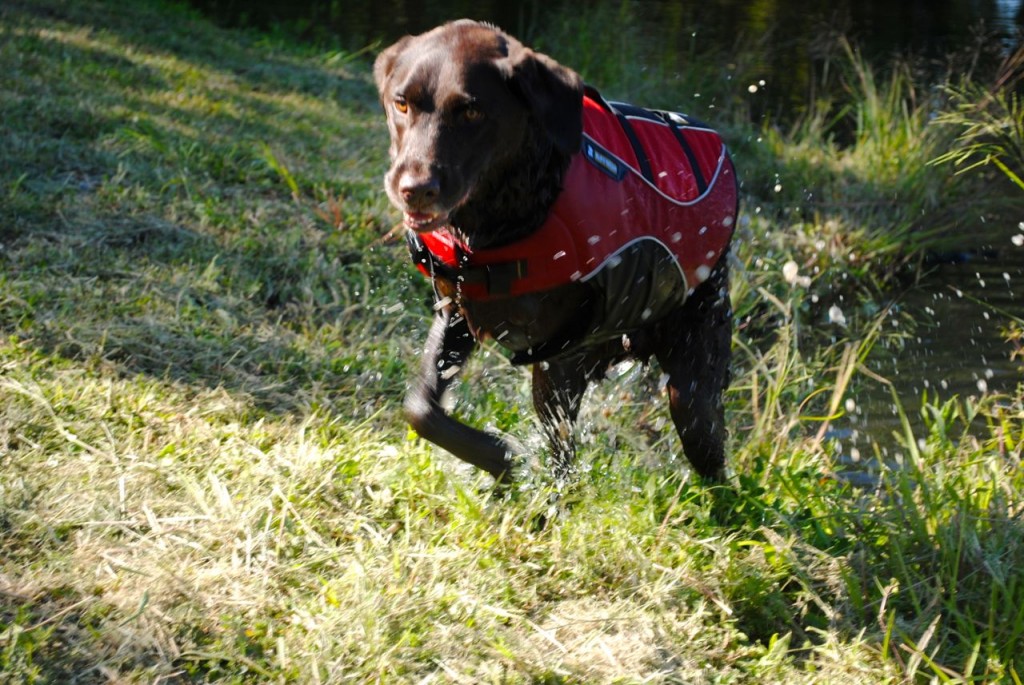 ….and running….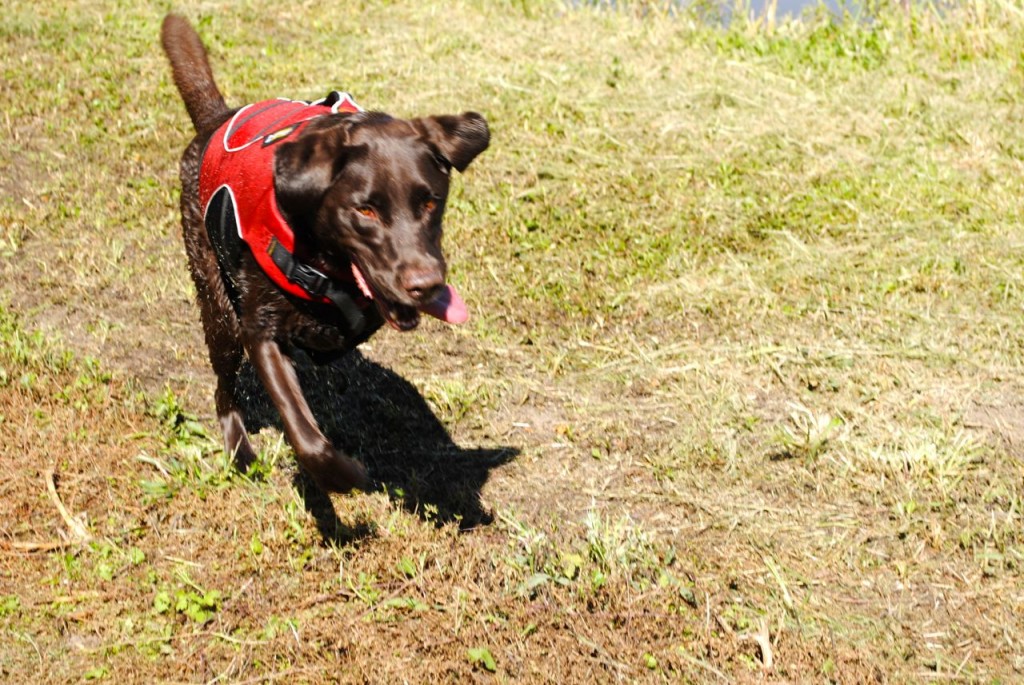 ….and running!!!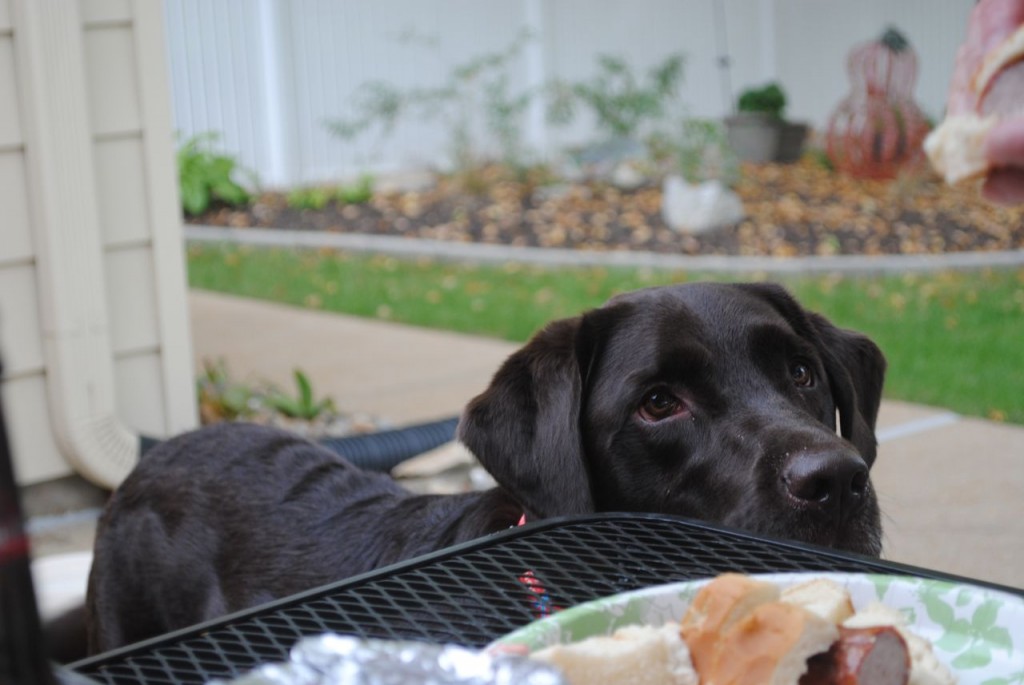 I can only think of one caption….. "Hungry Eyes"!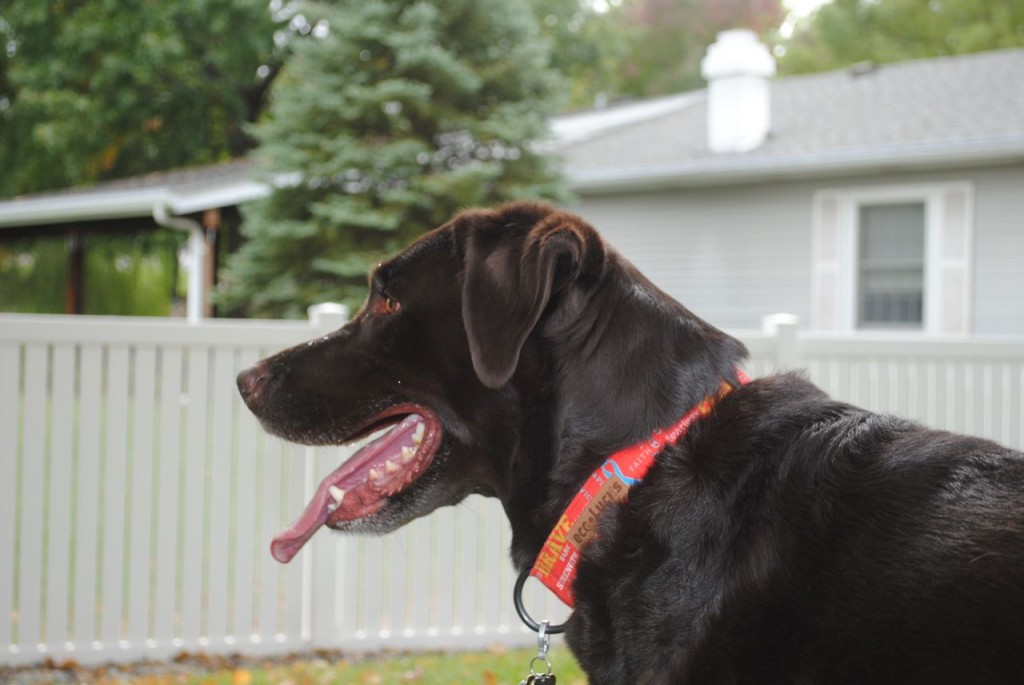 Charley is sporting his Cancer Survivor collar!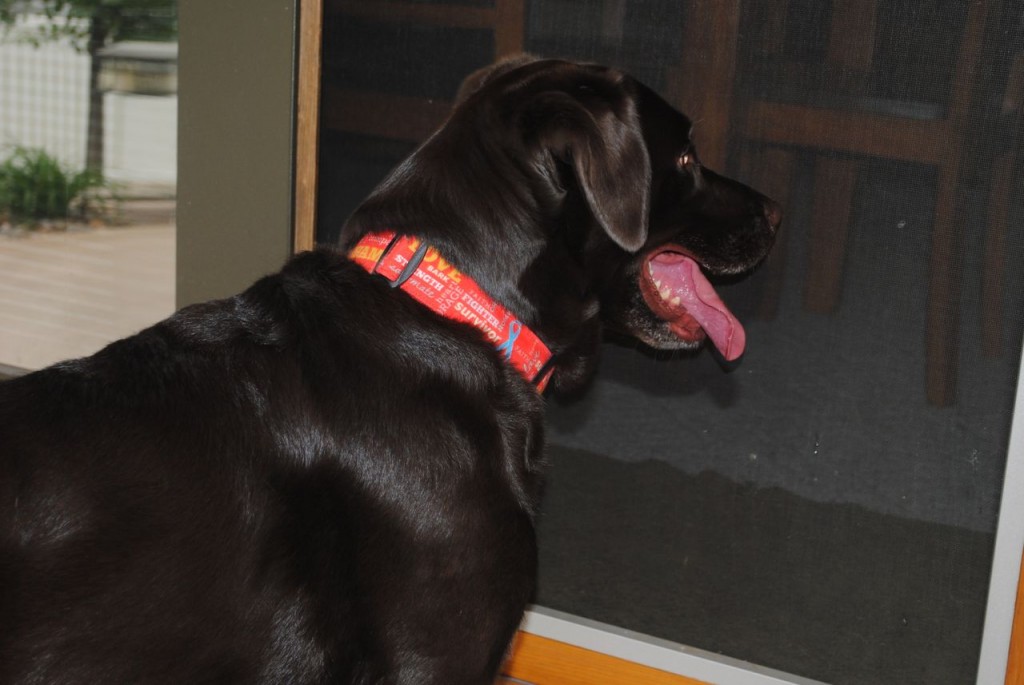 Did my Grandpa and Grandma go in here???