Jan 22 2012


Charley's Mom
Charley's Tribute to Gayle, Abby, Rio & all the Tripawd Warrior Princesses
Tripawds is a user-supported community. Thank you for your support!
Hi everyone!
It's me Charley!  My mommy isn't looking so I snuck on her computer.
Even though I am not a Tripawd Warrior Princess, I am really going to miss my friends that have recently made their journey to Rainbow Bridge.  Gayle, Abby, Rio and all the Tripawd Warrior Princesses…..this is for you!
Since I am a boy, I thought I could be a Tripawd Warrior Prince and wear a blue cape….but the name didn't sound as cool and I didn't have a blue cape.  Hmmm….
After many hours of thinking and sleeping and eating (I'm a lab and love to eat) I came up with this.   Superman is a hero, just like all of you, so I thought I would don a cape in your honor!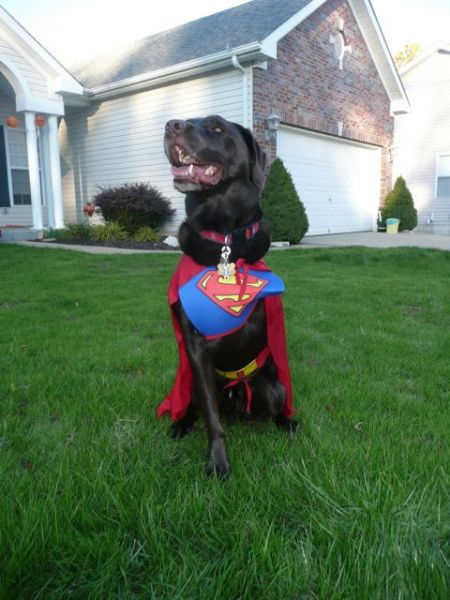 It's a bird, it's a plane, it's….TRIPAWD SUPER CHARLEY!!!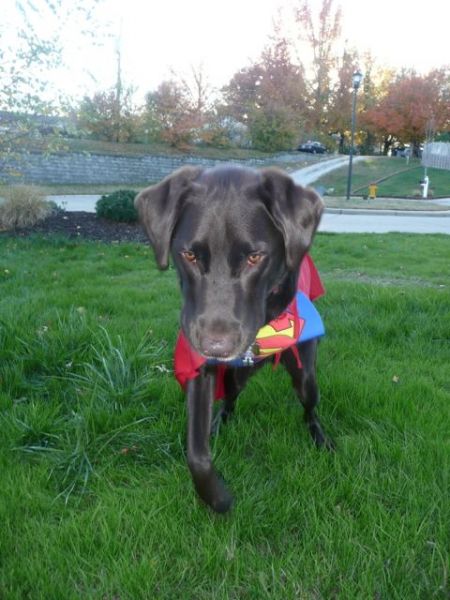 I tried to fly.  I tried and tried and I tried so hard.  I wanted to fly up to Rainbow Bridge and deliver all of you lots of chocolate labby kisses, but my idea didn't work.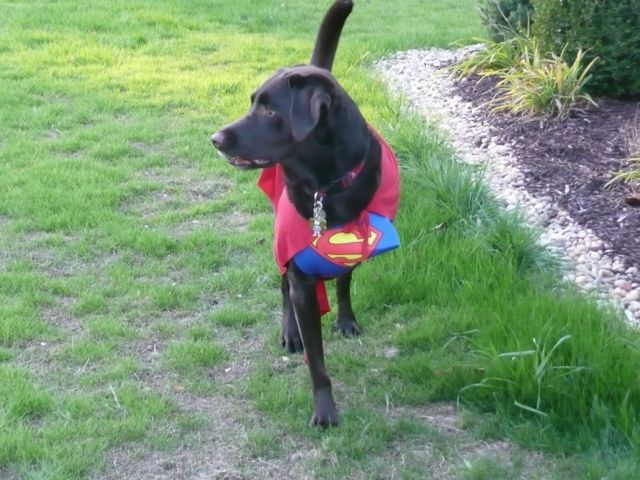 I will always remember my hero friends, my Tripawd Warrior Princesses!  Your legacy lives on.  I will continue the fight.  Cancer better be ready to deal with TRIPAWD SUPER CHARLEY!!!!
Hugs and chocolate Labby kisses to Gayle, Abby and Rio…  xoxo