May 14 2014


Charley's Mom
Charley's 3-1/2 year oncology appointment is tomorrow….
Tripawds is a user-supported community. Thank you for your support!
Charley has his onocology follow up appointment tomorrow afternoon which include chest x-rays to check for lung mets.
It's been 6 months since Charley's metastatic osteosarcoma tumor was removed from underneath his amputation scar with clean margins and he finished his 6th and final round of chemo (alternating between Doxorubicin and CCNU) on 3/12/14, so any spare positive thoughts or prayers would be greatly appreciated!  🙂
I'll update everyone as soon as I can.  Charley's appointment isn't until 3pm cst.
We'll be keeping our fingers and 3-paws crossed for only good news!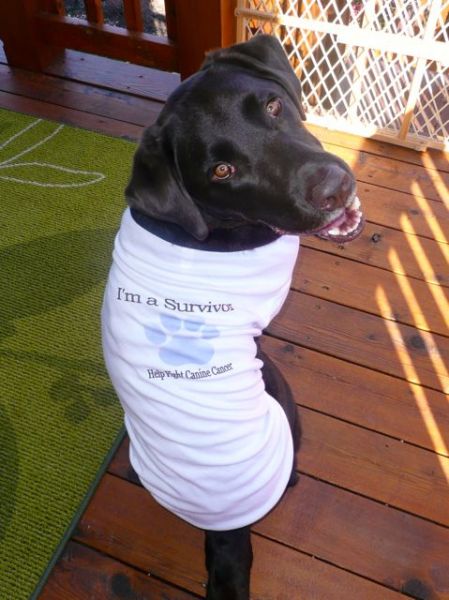 Thank you for all of your prayers, positive thoughts, hugs, and kisses.  It is greatly appreciated and we can't thank you enough for all of your support!
♥  Hugs from me and chocolate Labby kisses from Charley!  xoxo  ♥