Apr 05 2012


Charley's Mom
Charley's 4th Birthday Bash!!!
Tripawds is a user-supported community. Thank you for your support!
Hi everyone!  It's me, Charley!  I'm sneaking on my mommy's 'puter again since she is isn't looking….
I had a great time at my birthday pawty this weekend!!!  It was a double birthday pawty…I turned 4 and my Grandpa turned 72!  I can't wait until I'm 72 because I bet I would gets TONS of presents and treats considering the amount I got for turning only 4!
My mommy made me a meat cake again!  I LOVED it!!!  I almost ate the whole thing….until my mommy and daddy pried the last piece out of my mouth.  They were talking about me eating too much and getting sick and puking.  HELLO?!?!?  Don't they realize that I am a Labrador Retriever and one of my bestest skills is eating, then tripawd counter surfing, and finally retrieving….and in that exact order!
Here's some pictures of me from my birthday and my pawty!!!
Hugs and chocolate Labby kisses from Charley  xoxo
YUMMY MEAT CAKE!!!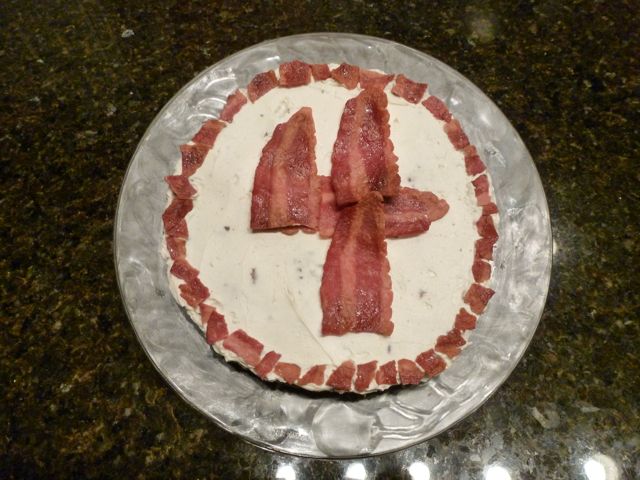 EATING MY CAKE…..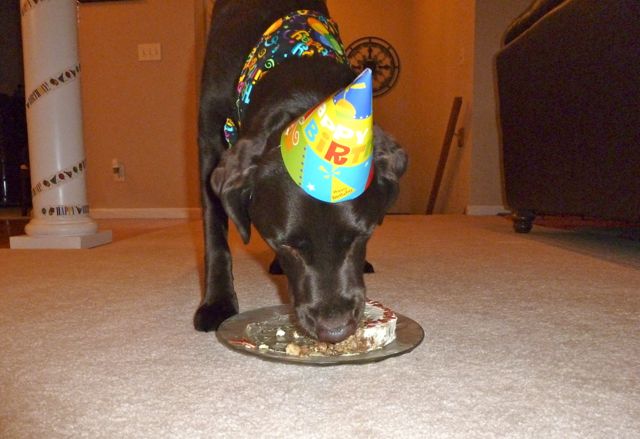 EATING MORE CAKE!!!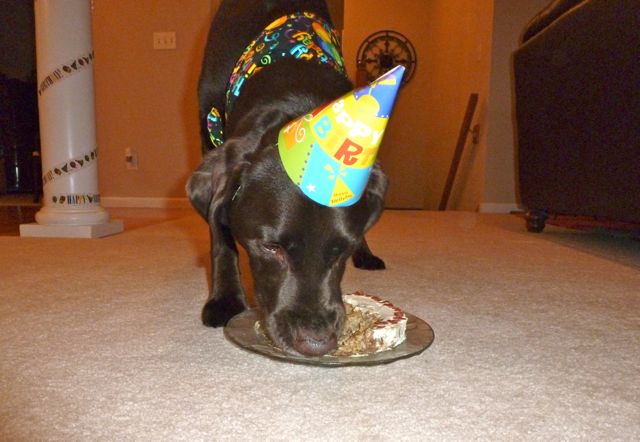 I LOVE OPENING PRESENTS!!!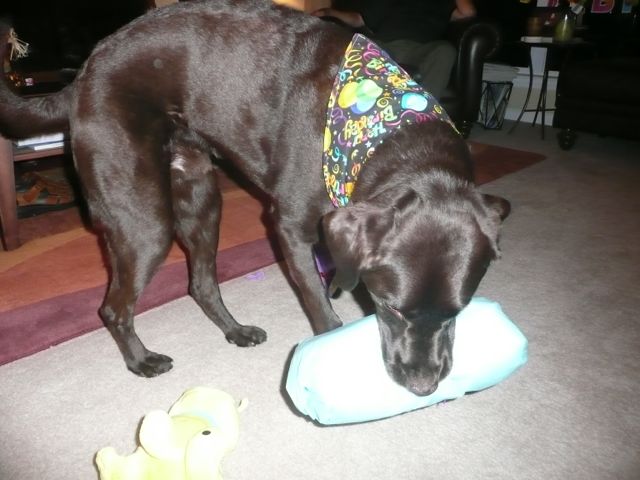 I USE MY ONLY FRONT PAW TO HOLD IT DOWN….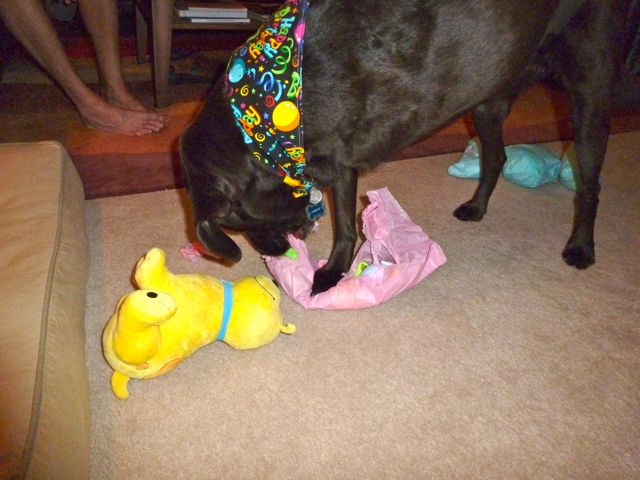 THEN I BITE AND TEAR OFF THE PAPER…..VIOLA!!!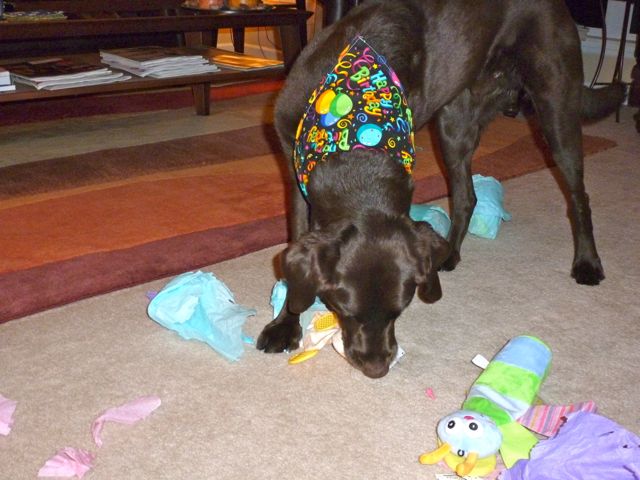 CHARLEY         ~~ THE BIRTHDAY BOYS!!!! ~~        BEN